AYANEO Unveils AYANEO REMAKE Concept: A Fusion of Retro Culture and Cutting-edge Technology
In a groundbreaking move, AYANEO CEO Arthur has officially revealed the AYANEO REMAKE concept, signaling a bold exploration into paying homage to retro culture while ushering in a new era of brand development. The AYANEO REMAKE concept introduces a diverse product lineup that seamlessly blends classic designs with modern technology, catering to gamers' nostalgic sentiments and penchant for innovative experiences.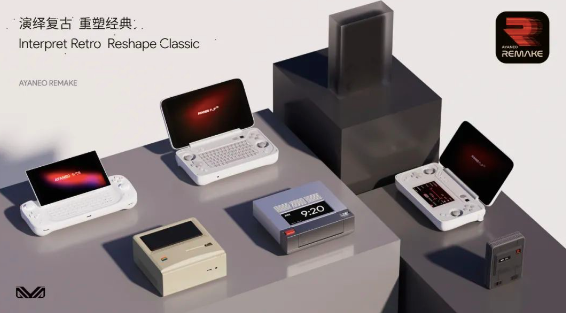 AYANEO SLIDE: A Classic Masterpiece Re-imagined
The flagship of the AYANEO REMAKE concept, the AYANEO SLIDE, is a slide full-keyboard 7840U handheld designed with meticulous attention to detail. Paying tribute to retro sentiments, it features a classic color scheme and a top-tier texture, setting it apart in the market. The innovative multi-angle hovering screen, coupled with an enhanced sliding experience, promises a unique and immersive gaming experience. The larger keyboard area, ergonomic design, and industry-leading 6-inch display further solidify AYANEO SLIDE's position as a symbol of retro culture.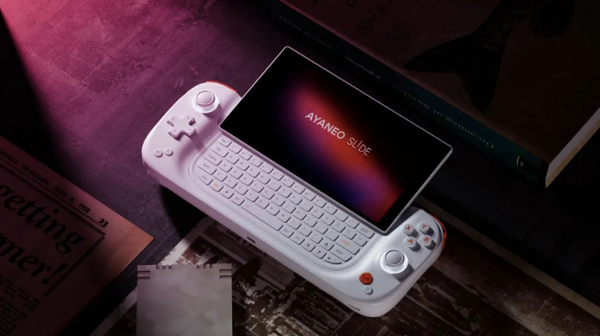 AYANEO FLIP KB & AYANEO FLIP DS: Elevating the Flip Design
Building on the success of the AYANEO FLIP KB, the flip design handheld announced earlier this year, AYANEO surprises enthusiasts with the AYANEO FLIP DS. This dual-screen version promises a rich gaming experience with AYASpace functionality, combined with an optical finger mouse for precise control. Both versions boast an ergonomic design and a robust cooling system tailored for the flip structure, ensuring optimal performance.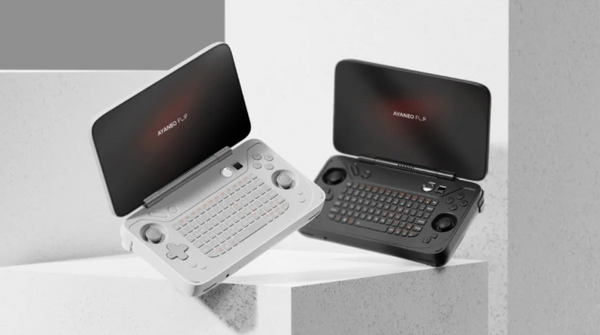 AYANEO Retro Mini PC Series: Recreating Iconic Products
AYANEO introduces a groundbreaking Retro Mini PC series, starting with the Retro Mini PC AM01. Inspired by the revolutionary Macintosh, it blends retro aesthetics with modern features, offering customizable hardware configurations to meet diverse player needs. Following closely, the AM02 pays homage to a classic console, introducing a front-loading cassette slot and a secondary screen for enhanced functionality, marking a significant innovation in Mini PC design.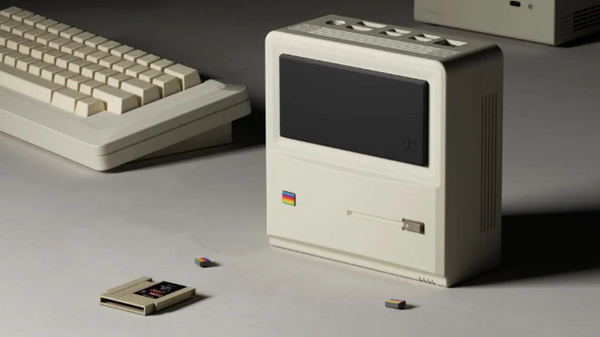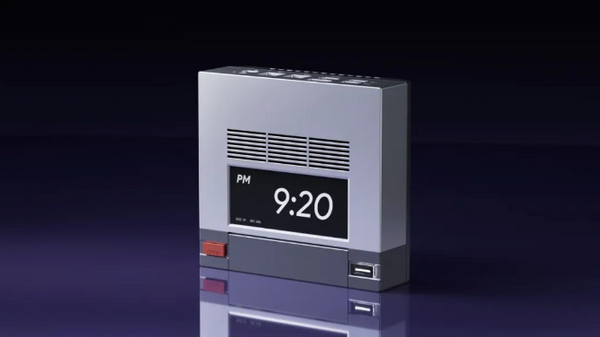 AYANEO Pocket DMG: A Return to Handheld Gaming Roots
AYANEO enters the retro handheld console market with the Pocket DMG, featuring a classic vertical design reminiscent of legendary handheld consoles. With a compact body, elegant design, and top-notch visual experience, the Pocket DMG promises a nostalgic journey through time and space for gaming enthusiasts.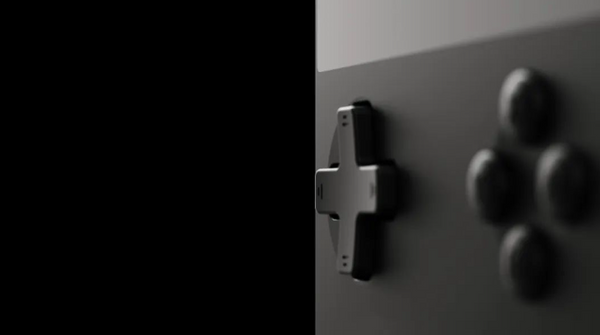 AYANEO Retro Power Bank: Retro-themed Accessories
The AYANEO REMAKE concept extends to accessories with the Retro Power Bank, recreating the classic appearance of the iconic SFC game console. The power bank injects a touch of retro into the charging experience, innovating traditional power bank aesthetics.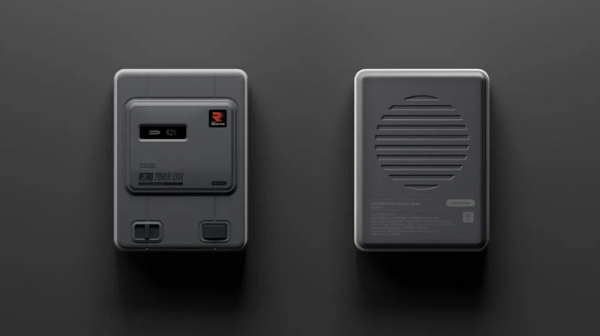 Interpreting Retro, Reshaping Classic
The AYANEO REMAKE concept is a testament to AYANEO's commitment to innovation and nostalgia. Each product in the series is a tribute to classic designs, offering a distinctive experience that blends the charm of retro with modern technology. As AYANEO continues to innovate, more products under the REMAKE concept will be introduced, inviting players to explore the beauty of retro culture. Whether a nostalgic enthusiast or a gamer seeking unique tastes, the AYANEO REMAKE product series promises a journey into the timeless classics with a touch of innovation.