Minisforum's New UM780 XTX Mini PC Comes with AMD Ryzen™ 7 7840HS
Minisforum, an established name in the Mini PC industry, once again raises the bar with the introduction of its newest offering, the UM780 XTX Mini PC. Scheduled to kick off its pre-sale phase on November 10, this latest addition to the renowned UM780/790 XTX Mini PC series boasts the formidable AMD Ryzen™ 7 7840HS processor, promising a substantial surge in performance compared to its forerunners.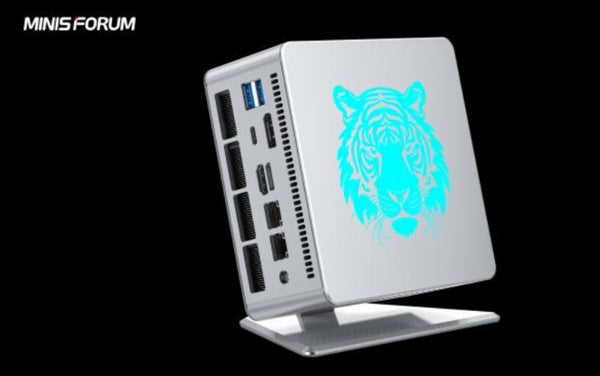 AMD Ryzen™ 7 7840HS processor, delivering remarkable performance and power efficiency. With its cutting-edge architecture and advanced processing capabilities, the AMD Ryzen™ 7 7840HS ensures seamless multitasking and smooth handling of demanding tasks. Whether it's high-definition multimedia editing, complex data analysis, or immersive gaming experiences, this processor's exceptional speed and efficiency make it a top choice for users seeking a compact yet high-performing computing solution. Its optimized design caters to the needs of professionals and enthusiasts alike, providing a robust platform for a diverse range of computing requirements.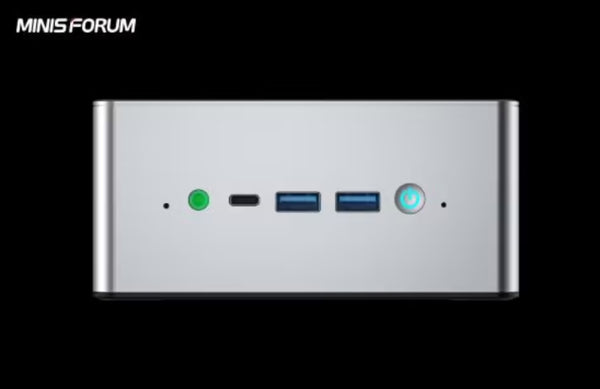 The distinguishing feature of this Mini PC lies in its innovative stand design, which incorporates a magnetic top cover. For added flair, users have the option to select a backlight pattern reminiscent of the popular Intel NUC. With a focus on delivering exceptional performance, this series of Mini PCs boasts the utilization of the AMD 7040 series processors, guaranteeing an impressive performance release of 70W, surpassing the 65W benchmark set by the PRO series.
Notably, the UM780 XTX Mini PC is equipped with a comprehensive array of interfaces, ensuring versatile connectivity for various applications. Users can benefit from the convenience of front and rear USB4 ports, along with rear HDMI and DP ports. Additionally, the Mini PC comes with dual 2.5G network ports, catering to users with high-speed networking requirements. Furthermore, the inclusion of Oculink support for the graphics card dock enhances the potential for seamless integration of additional graphical capabilities.
With its remarkable performance capabilities and an array of connectivity options, the UM780 XTX Mini PC from Minisforum is set to offer a compelling solution for users seeking a compact yet powerful computing device. As the pre-sale date draws near, anticipation is building within the tech community for the release of this cutting-edge product.