Chuwi UBook X: An Affordable Windows Tablet Featuring Intel Core i5-10210Y and 12-inch Display
When it comes to budget Windows tablets, manufacturers often employ one of two strategies: utilizing affordable current-generation components or repurposing older parts. Chinese PC maker Chuwi has experimented with both approaches over the years, but its latest tablet, the Chuwi UBook X (2023), falls into the latter category. This 12-inch Windows tablet offers optional keyboard and digital pen accessories and is powered by an Intel Core i5-1210Y processor, which was initially released in 2019. With a list price of $440 for the model with 8GB of RAM and 256GB of storage, the tablet is currently on sale for $359, making it an enticing option for budget-conscious consumers.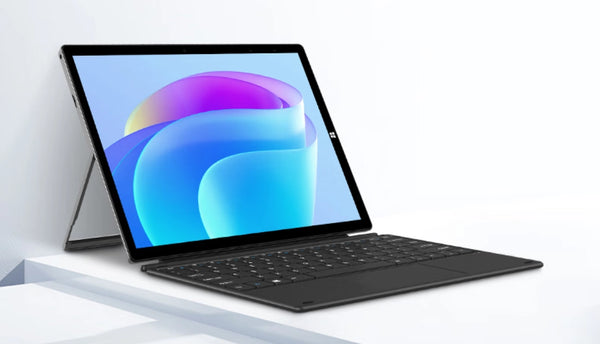 While the $359 price tag applies only to the tablet itself, Chuwi offers a bundle that includes a detachable keyboard and a pressure-sensitive pen for an additional $40. Chuwi also released the UBook XPro 2023, which bears striking similarities to its counterpart. However, it boasts 512GB of storage and a slightly larger 5,000mAh battery. Currently priced at $399 and up, the UBook XPro 2023 presents another affordable option for potential buyers.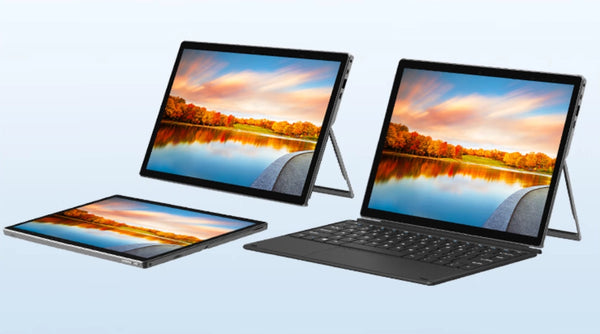 The Chuwi UBook X sports a 2160 x 1440 pixel IPS LCD display with a 3:2 aspect ratio and a peak brightness of up to 340 nits. With a 38Wh battery and a magnesium alloy and polycarbonate body, the tablet measures 292 x 208 x 9mm (11.5" x 8.2" x 0.4") and weighs a mere 810 grams (1.8 pounds). In terms of connectivity, the tablet supports WiFi 5 and Bluetooth 5.0. It features a collection of ports, including a USB Type-C port for charging and data transfer, a USB 3.0 Type-A port, a micro HDMI port, a 3.5mm audio jack, and a microSD card reader. The UBook X also incorporates a 5MP rear camera, a 2MP front-facing camera, and stereo 0.8W speakers. The tablet ships with a 12V/2A power supply for efficient charging.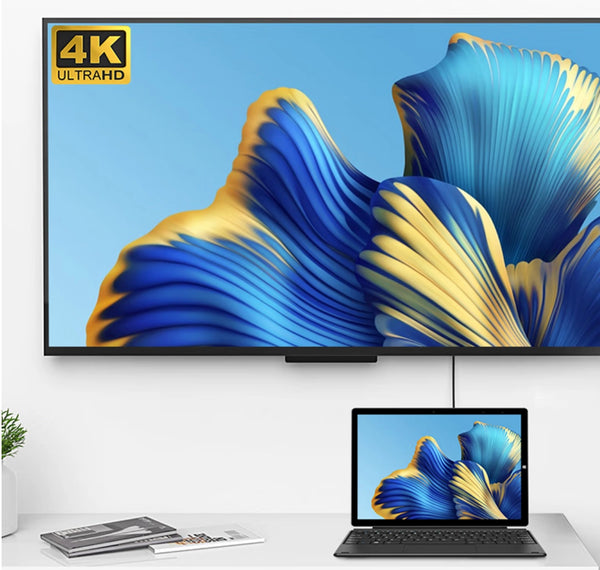 The detachable keyboard securely connects to the bottom of the tablet through a set of pogo pins, offering convenience and flexibility for users. Furthermore, the UBook X boasts a built-in kickstand, enabling users to position the tablet at angles of up to 145 degrees for an optimal viewing experience. Chuwi provides an optional pen, the Chuwi HiPen H7 stylus, which supports up to 4096 levels of pressure sensitivity. This accessory proves to be a valuable tool for users who prefer handwriting or digital sketching.
However, the UBook X's weak point lies in its processor. While technically belonging to Intel's 10th-gen mobile lineup, the Core i5-1210Y processor is an Amber Lake-Y variant based on the same architecture as the older Core m3-8100Y and Core i5-8200Y. Although it offers more CPU cores, increased cache, and higher maximum frequencies than its predecessors, Chuwi could have opted for a more current-generation Intel Processor N100 based on the Alder Lake-N architecture. Alternatively, they could have chosen a higher-end Alder Lake-N chip, such as the Intel Core i3-N305, for significantly improved performance.
The utilization of a newer processor would have allowed Chuwi to incorporate faster memory as well. While Alder Lake-N chips support LPDDR5-4800 memory, the UBook X (2023) relies on older and slower LPDDR3-1866 RAM. That being said, one can reasonably expect the UBook X Pro to deliver decent performance for a sub-$400 Windows tablet. Nonetheless, it would have been preferable for a 2023 tablet to feature more up-to-date specifications, rather than relying on components from 2019.
In conclusion, the Chuwi UBook X (2023) presents an attractive option for those seeking an affordable Windows tablet with versatile accessories. With its 12-inch display, optional detachable keyboard, pressure-sensitive pen, and competitive price point, it caters to users looking for productivity and creativity on a budget. While its utilization of older components may raise concerns for some, the tablet still promises satisfactory performance and functionality for everyday tasks.