FEVM Launches the New FA780 Mini PC with AMD Ryzen 7 7840HS and USB4 Starting at $350
In a move that's sure to excite tech enthusiasts and budget-conscious consumers alike, FEVM has introduced its latest innovation: the FA780 Mini PC. This compact powerhouse is driven by the cutting-edge AMD Ryzen 7 7840HS processor and boasts an array of features that make it a strong contender in the mini PC market. Priced attractively, the FA780 offers an enticing barebone starting option at just $350, with a range of storage configurations to cater to various user needs, culminating in a top-tier 64GB+2TB setup priced at $620.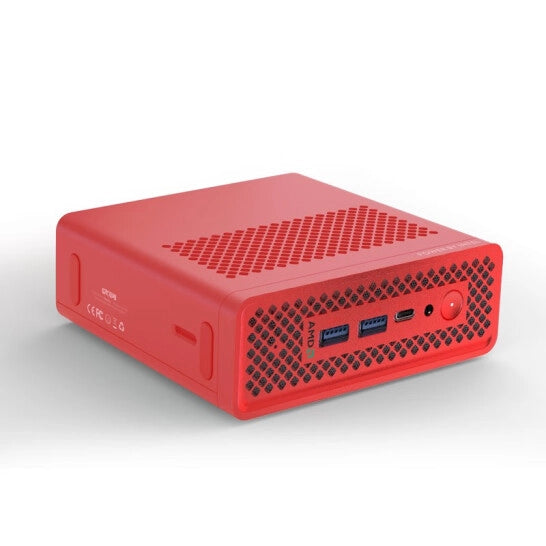 With the launch of the FA780, FEVM has demonstrated its commitment to delivering performance, style, and value in a single package. The mini PC is available in two striking colors, red and black, with a sleek and round design that stands out in any setup. The cooling grilles thoughtfully placed on the top and sides ensure efficient heat dissipation, maintaining optimal performance even during demanding tasks. The unit's dimensions of 126x112x44mm ensure it takes up minimal space, making it an ideal choice for users looking to optimize their workspace.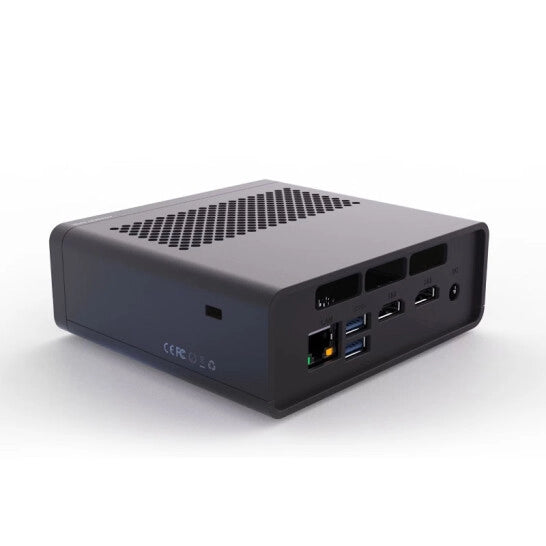 Central to the FA780's impressive performance is its AMD Ryzen 7 7840HS processor. Boasting 8 cores and 16 threads, this processor is designed to handle a wide range of tasks with ease. With a turbo frequency reaching up to 5.1GHz, it guarantees snappy responsiveness and smooth multitasking. The integrated 780M graphics card offers a commendable graphical prowess, complemented by 8GB of dedicated video memory allocation. Users have the luxury of selecting between ultra-quiet mode (35W), balanced mode (45W), and performance mode (54W) to tailor the device's power consumption to their specific requirements. FEVM claims that even in the ultra-quiet mode, the mini PC produces an astonishingly low noise level of just 22dB.
In terms of memory and storage, the FA780 doesn't disappoint. It features a dual-channel DDR5-5600MHz memory paired with PCIe 4.0 SSD storage, providing exceptional speed and responsiveness. The storage capacity ranges from a generous 64GB of memory paired with a 2TB SSD, catering to users who demand extensive storage for their files, applications, and multimedia content. Furthermore, the mini PC supports WiFi 6E and Bluetooth 5.2, ensuring seamless connectivity and data transfer.
FEVM has also thoughtfully integrated a variety of interfaces into the FA780, offering versatile connectivity options. Dual USB 3.2 ports and 2.5G network ports provide high-speed data transfer and networking capabilities. Users seeking a multiple-display setup will appreciate the inclusion of dual HDMI ports. Additionally, the presence of USB 2.0 and a USB4 interface, capable of speeds up to 40G, enhances the mini PC's usability. This USB4 interface supports up to three 4K displays simultaneously, catering to professionals and creators who require expansive screen real estate for their work.
The FA780 Mini PC by FEVM is poised to make a mark in the market by delivering a remarkable blend of performance, aesthetics, and affordability. With its powerful AMD Ryzen 7 7840HS processor, versatile storage options, and comprehensive connectivity, it presents an attractive solution for a diverse range of users. Whether you're a creative professional, a tech enthusiast, or a student in need of a compact yet capable workstation, the FA780 is undoubtedly worth your attention.