Mechrevo Revolution S Mini PC with AMD Ryzen 7 7840H Now on Sale Starting at $350
In the realm of compact computing, Mechrevo has stepped up its game with the launch of the Mechrevo Revolution S Mini PC. This diminutive powerhouse is now available for purchase on various e-commerce platforms, and it's making waves with its enticing starting price of just $350. What's more, this Mini PC comes in a unique barebones version, providing tech-savvy users with the opportunity to customize their own system. Let's dive into the details of this remarkable computing marvel.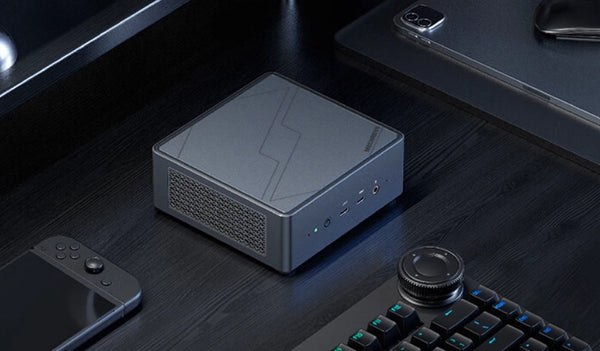 The Mechrevo Revolution S Mini PC's barebones version is a thrilling prospect for enthusiasts and those who prefer a more hands-on approach to their computing experience. Unlike the standard version, the barebones variant doesn't include memory or hard disk storage, allowing users to select and install components that suit their specific needs. This is a fantastic choice for individuals with a knack for building and upgrading their PCs, putting the power of customization firmly in their hands.
Notably, the key specifications of the Mechrevo Revolution S Mini PC barebones version are consistent with the standard model, ensuring that you're not missing out on any of the cutting-edge features. One of the standout features of the Mechrevo Revolution S Mini PC is its compact form factor. With a volume of just 0.8 liters and dimensions measuring 130mm x 126mm x 47.2mm, this PC is a true space-saver. Its petite size makes it ideal for various setups, whether you're looking to create a sleek home office or a minimalist entertainment center.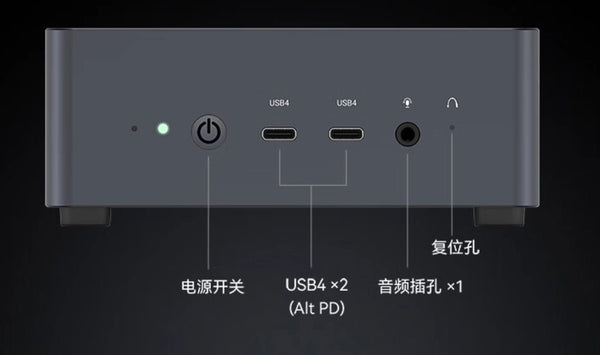 Under the hood, the Mechrevo Revolution S Mini PC packs a punch. It's powered by the AMD Ryzen R7 7840H processor, boasting 8 cores and 16 threads. With a high turbo frequency of 3.8 GHz, this CPU delivers impressive performance for both work and play. Graphics are handled by the AMD Radeon 780M core display, ensuring smooth visuals and vibrant colors.
In terms of connectivity, Mechrevo has covered all the bases. The Mini PC comes equipped with a dual 40G USB4 PD power supply, offering rapid data transfer and charging capabilities. Additionally, it supports Type-C line communication, enhancing compatibility with modern devices. For those looking to declutter their workspace, the Mechrevo Revolution S Mini PC can be conveniently hung behind a monitor or TV, making it an excellent choice for minimalistic setups.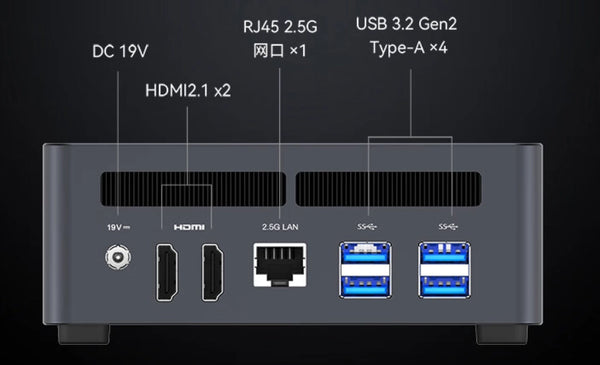 For seamless online experiences, Mechrevo has integrated a Wi-Fi 6 wireless network card with a blistering data rate of up to 2.4Gbps. This ensures smooth streaming, fast downloads, and lag-free online gaming.
Heat management is crucial for any PC, and Mechrevo has addressed this with the COLD WAVE 2.0 heat dissipation system. This advanced cooling solution ensures that the Mechrevo Revolution S Mini PC runs at an optimal temperature, maintaining peak performance while keeping noise levels to a minimum.
Pricing Options
The Mechrevo Revolution S Mini PC is available in several configurations to cater to a wide range of users. Here's a breakdown of the pricing options:
Barebone Version: $350
16GB RAM + 500GB Storage: $445
16GB RAM + 1TB Storage: $465
32GB RAM + 1TB Storage: $495
32GB RAM + 2TB Storage: $540
With these diverse options, Mechrevo ensures that users can choose the configuration that suits their needs and budget, making the Mechrevo Revolution S Mini PC a versatile choice for various computing requirements.
In conclusion, the Mechrevo Revolution S Mini PC stands as a testament to innovation in compact computing. Its barebones version empowers users to craft a personalized computing experience, while its sleek design, powerful components, and thoughtful features make it an appealing choice for anyone seeking a space-saving and high-performance PC. With prices starting at just $350, this Mini PC is set to revolutionize your computing setup without breaking the bank.