GMK NucBox 10 Launched - Super Compact Mini PC with Ryzen 7 5800U
The company GMK pleasantly surprised us this time with an extremely interesting compact desktop computer with the sales tag NucBox 10. The GMK NucBox 10 is an evolution of the GMK NucBox 9 announced on November 24th . This new model goes from Ryzen 5 5600U to Ryzen 7 5800U and should therefore offer more performance. But in a way that is not necessarily revolutionary. This will especially impress those who swear by powerful compact computers at work and love multimedia content. In addition, it is suitable for those who love silence. The novelty is completely inaudible during operation due to the advanced cooling system.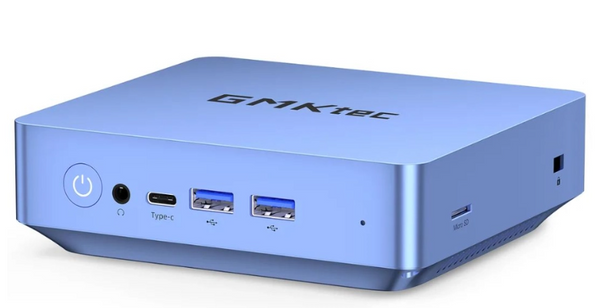 The GMK NucBox 10 compact desktop personal computer is extremely compact, so it will easily find a place on our desk. The novelty is equipped with an AMD Ryzen 5 5600U processor (6 cores / 16 threads). Although the novelty will not be able to cope with the most modern computer games, we will be able to use it as a home theater without any problems. In addition, it will also perform well for simpler tasks such as using online tools. Certainly the Ryzen 7 5800U is an 8 core and 16 Threads. The previous Ryzen 5 5600U is a 6 core and 12 thread.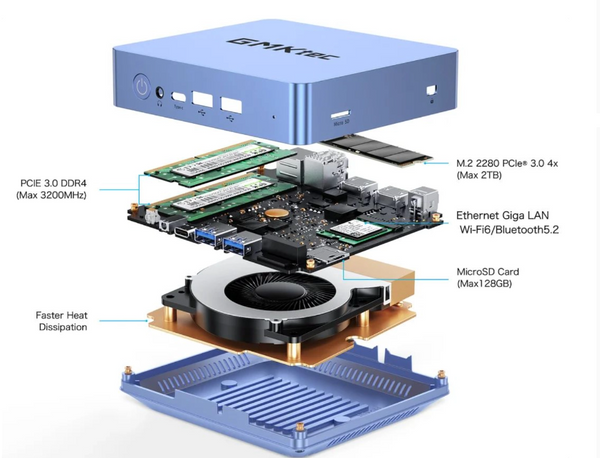 The difference is there but does it justify a change of machine name? The GMK NucBox 10 does not have much else new to offer compared to the old model and could largely have been placed in the same GMK NucBox 9 range... With a defect however for the manufacturer, this would not have probably not talked about this novelty. So I guess we will be entitled to GMK NucBox 11 and 12 for Ryzen 6000 chips in the future.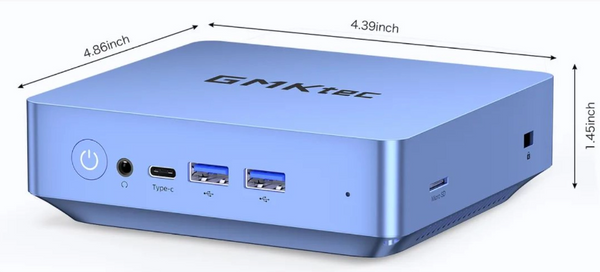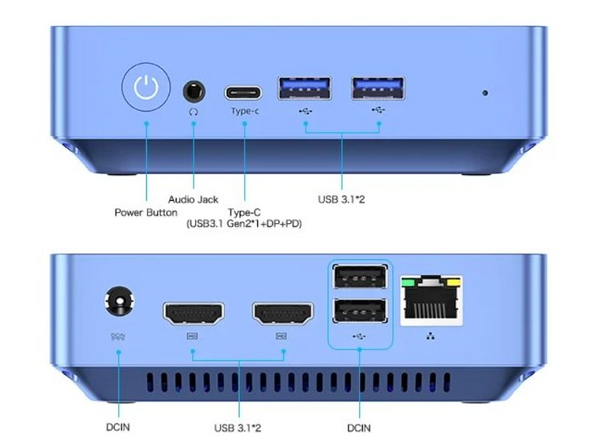 After these findings, the machine offers a fairly advanced equipment. Its RAM is mounted on two DDR4-3200 So-DIMM slots for a maximum of 64 GB. Its storage is entrusted to an M.2 2280 NVMe PCIe 3.0 X4 solution. By default, the GMK NucBox 10 will offer solutions with 16 GB of RAM and 512 GB of SSD under Windows 11 Pro.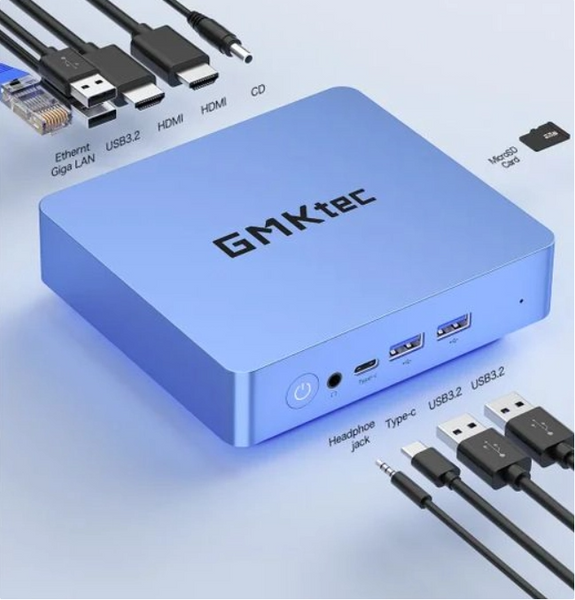 The connection is classic with two HDMI 2.0, a USB 3.1 Gen2 Type-C offering both Power Delivery and a DisplayPort video signal. No less than four USB 3.2 Gen1 Type-A are accessible in pairs on each side of the device, a 2.5 GbE Ethernet is present, a 3.5 mm stereo combo audio jack and a MicroSD card reader close the connection ball. An AMD RZ608 module offers Wi-Fi6E associated with Bluetooth 5.2. The machine measures 12.45 cm wide by 11.2 cm deep and 4.1 cm thick. It comes with a VESA hook to easily place it behind a screen or on a piece of furniture. Its blue anodized metal frame is built in such a way as to unhook it from its support to facilitate its ventilation with air circulation vents on the undersides.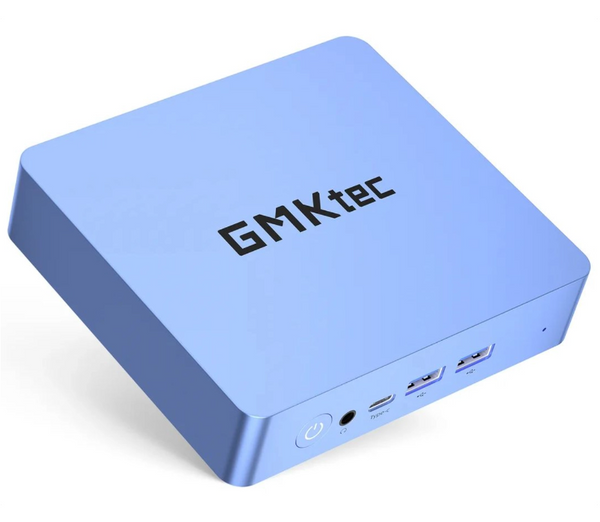 Announced as available in mid-December , the GMK NucBox 10 is offered at $609.99 with a $90 discount on the manufacturer's page... Which puts it at the same price, within $10, of the GMK NucBox 9 under Ryzen 5 during its release... Be careful though, the brand's announcements are often very optimistic. The copied paste made between the data sheets indicates that despite its availability announced for the beginning of December, the GMK NucBox 9 has not yet been delivered. The GMK NucBox 10 does the same thing, indicating in passing that once your order has been placed, it will no longer be possible to cancel it... In other words, whether you order one or the other of these machines, no actual delivery is promised to you.