GMKTec M4 Mini PC with Intel Core i9-11900H Goes on Sale: Price Starting From $330
In the world of compact computing, GMKTec has been making waves with its innovative Mini PC solutions. Today, GMKTec is making headlines yet again with the release of the GMKTec M4 Mini PC featuring the formidable Intel Core i9-11900H processor. This versatile computing powerhouse is available in two configurations: the barebone system at an enticing price of $330 and the 32GB RAM + 1TB storage version for $430. Let's delve into the details of this exciting new addition to the GMKTec lineup.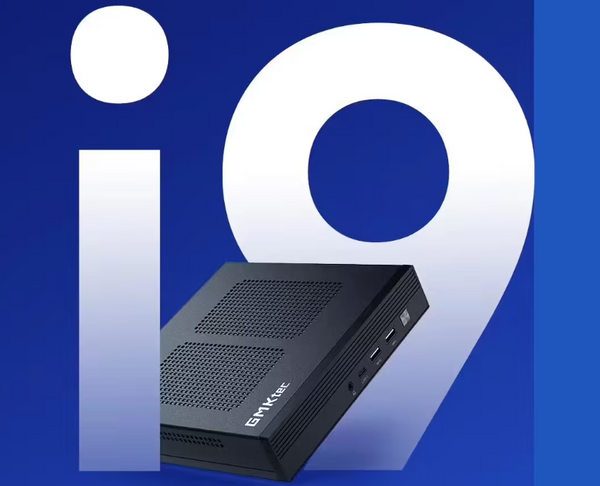 Unleash the Power of Intel Core i9-11900H
At the heart of the GMKTec M4 Mini PC beats the 11th generation Intel Core i9-11900H processor. This high-performance CPU delivers exceptional computing power, making it ideal for a wide range of tasks, from content creation and gaming to everyday office work. With the i9-11900H, you can expect lightning-fast responsiveness and seamless multitasking.
Memory and Storage Flexibility
The GMKTec M4 doesn't compromise on memory and storage options. It supports DDR4 dual-channel memory, ensuring smooth multitasking and efficient data handling. Additionally, it features an M.2 2280 SSD slot for blazing-fast storage speeds. For those who require even more storage space, the M4 supports 2.5-inch HDD expansion, allowing you to store all your files, media, and applications without any worries.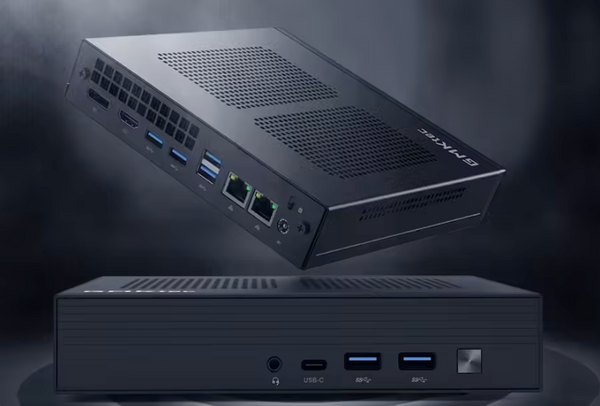 Versatile Connectivity
Connectivity is where the GMKTec M4 truly shines. The Mini PC is equipped with a comprehensive array of ports and interfaces to cater to your connectivity needs. It boasts two RJ45 Ethernet ports for high-speed networking, making it an excellent choice for both home and office use. The inclusion of 1 HDMI, 1 DP, and 1 full-function USB-C port ensures that you can connect to a variety of displays and peripherals with ease.
Aesthetic and Structural Improvements
GMKTec takes pride in the design of the M4 Mini PC. Compared to its predecessor, the M3, the M4 brings not only enhanced performance but also a fresh appearance, improved structural design, and an expanded interface selection. These upgrades not only make the M4 more powerful but also more visually appealing, fitting seamlessly into any workspace.
Efficient Power Management:
One of the standout features of the GMKTec M4 Mini PC is its power management capabilities. The system supports a maximum peak power of 65W while maintaining stable operation at 50W. This ensures efficient power consumption and helps in reducing your energy bills, making it an eco-friendly choice for those conscious of their environmental footprint.
Overall
The GMKTec M4 Mini PC with the Intel Core i9-11900H processor is an exciting addition to the M series lineup. Its powerful performance, memory and storage flexibility, versatile connectivity options, and sleek design make it a compelling choice for both professionals and enthusiasts. Whether you're a content creator, a gamer, or a business user, the GMKTec M4 Mini PC is ready to meet your computing needs. With prices starting at just $330 for the barebone system, it offers outstanding value for those looking to upgrade their computing experience. Don't miss out on the chance to experience the future of compact computing with the GMKTec M4.