The First Pocket Mini PC with 5.5 inch Display & Win11 Priced at $199
The company HIGOLE has presented its new GOLE 1 Pro 2022, which has a touchscreen and can now be pre-ordered on Indiegogo for the equivalent of less than $200. GOLE1 Pro comes with a 5.5-inch touch screen and built-in battery, with its battery that gives it autonomy of up to three hours, and its touch screen, the new mini computer with integrated screen GOLE1 Pro stands as a new concept of computer. In fact, the GOLE1 Pro is not the first mini pc with a screen from the Chinese company. In 2016, it released a device called GOLE1, which is also equipped with a 5.5-inch touch screen and is compatible with the Intel Atom x5-Z8300 processor.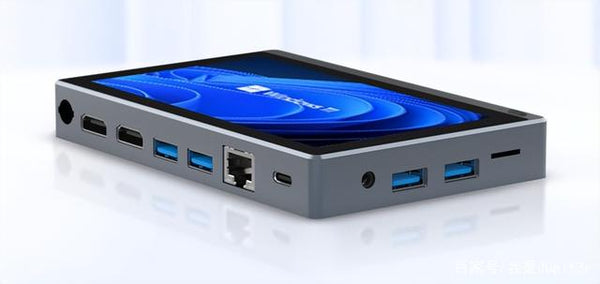 The appearance of the GOLE1 Pro is the same as that of the GOLE1, but the processor has been upgraded. The product includes two versions, each equipped with.
Intel Celeron N4000 Dual Core Processor, 1.1 GHz - 2.6 GHz, TDP: 6W (released in 2017)
Intel Celeron J4125 Quad Core Processor, 2 GHz - 2.7 GHz, TDP: 10W (released in 2019)
It comes in a size of 142 × 91.2 × 17.76 mm with an approximate weight of 200 grams, and runs under Microsoft Windows and or GNU/ linux specifically citing HIGOLE the ubuntu distribution. Based on an Intel Celeron J4125 quad-core microprocessor up to 2.7 GHz, or a Celeron N4000 dual-core up to 2.6 GHz, the new GOLE1 Pro Integrated Display Mini PC features a 5.5-inch touch screen, although it must be clarified that its concept is not that of a laptop, since although it integrates a 5000 mAh battery , it does not have a keyboard.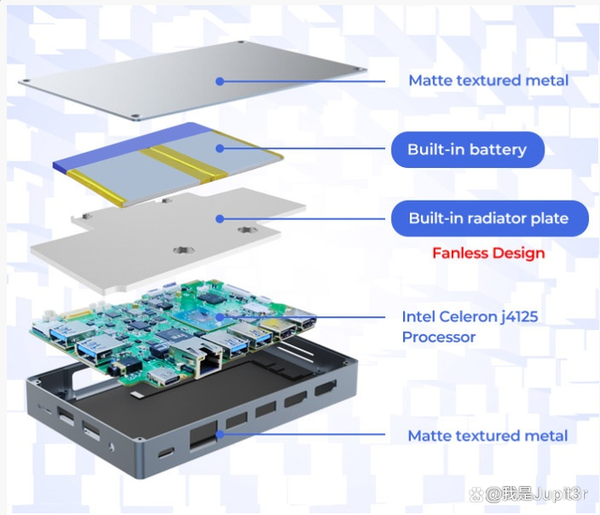 Both versions use 8GB of LPDDR4X memory and a 128GB solid-state drive, and the core display is a UHD600 with 12 execution units, but the GPU integrated in the J4125 processor is slightly better in frequency. Because of the size of the fuselage, the machine does not have a built-in fan. For a console coming in 2022, such a hardware configuration is already a bit behind, especially considering the huge performance gains brought by the Jasper Lake series of Pentium and Celeron processors launched in 2021.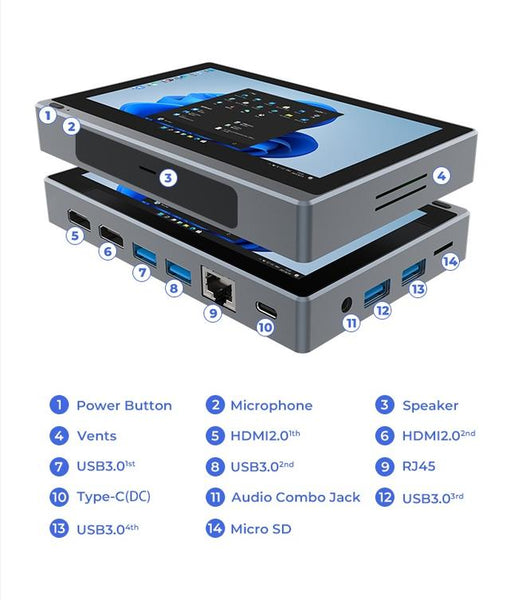 HIGole said the GOLE 1 Pro MiniPC has an all-metal body, has a built-in microphone and speakers (but no webcam), and supports up to two 4K monitors, and if you count the built-in screen, it can support up to three screens show. The main interfaces include:
4 x USB 3.0 Type-A
1 x USB Type-C
2 x HDMI 2.0
1 x 3.5mm audio jack
1 x Gigabit Ethernet port
1 x TF card slot (up to 256GB)
In terms of wireless connectivity, the J4125 version of the GOLE1 Pro supports WiFi 6 and Bluetooth 5.2, while the N4000 version supports WiFi 5 and Bluetooth 5.0. Both versions are shipped with genuine Windows 11 Pro operating system. Higole didn't reveal the resolution of the 5.5" display, nor the capacity of the battery, so it's hard to know how it will actually perform as a portable pocket computer. One advantage we can think of is when connecting to a large screen When the display is used, a random screen can be used as a secondary screen to realize touch control and display reminders.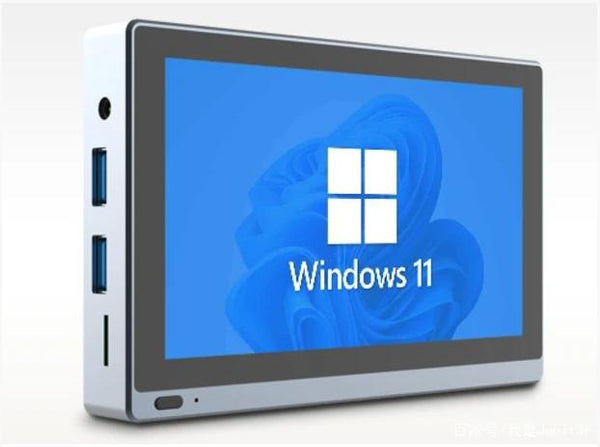 In terms of price, Higaole currently offers the so-called Early Birds discount to the first batch of crowdfunding participants. The early bird crowdfunding price of Celeron N4000 version of GOLE1 Pro is $199, while the early bird crowdfunding price of the Celeron J4125 version is $229.