Intel NUC 12 Extreme (Feilong Canyon) is a Powerful Hybrid Moduler Mini Gaming PC
Intel NUC is a mini PC platform with exceptional performance and flexibility, suitable for home and office use. The modern design of the NUC device is an optimal solution for small spaces and its low consumption guarantees very economical operation. Let us introduce the latest generation of these small but extremely handy mini PCs. Intel has introduced the highly modular Intel NUC 12 Extreme desktop assembly (Feilong Canyon) and the in February this year, Intel officially released the NUC 12 Extreme "Dragon Canyon" host, equipped with 12th generation Core desktop processors, designed for game enthusiasts and professional creators.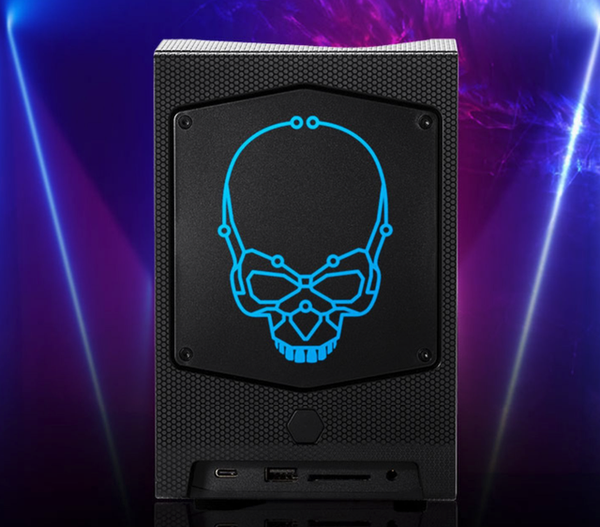 With the latest 12th generation Intel Core desktop processors, a full-size discrete graphics card and a range of input and output ports, including Thunderbolt 4, the Intel NUC 12 Extreme delivers the tremendous performance and features that avid gamers and professionals need. All in a compact and modular design. For the first time in the history of the Intel NUC 12 Extreme, it brings to the NUC series a new powerful Intel hybrid architecture and a motherboard with a socket. The Intel NUC 12 Extreme Kit is an excellent choice for those.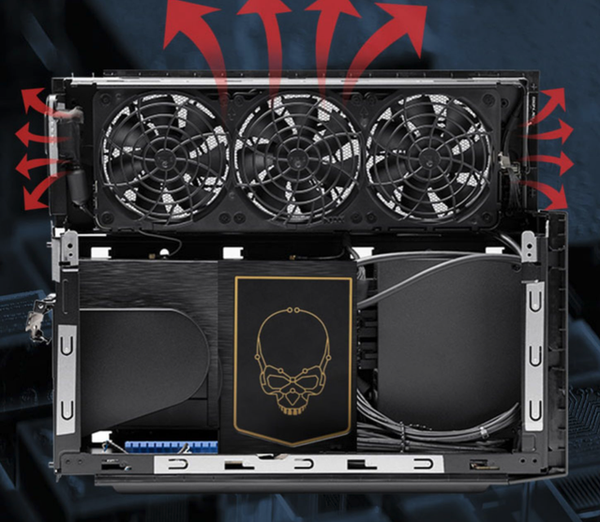 The most powerful Intel NUC to date offers new features such as a powerful hybrid architecture and access to faster PCIe interfaces that speed up loading. And all in dimensions that will fit on any table. Intel NUC 12 Extreme comes with support for 12-inch (~304.8 mm) discrete graphics, up to 64 GB dual-channel DDR4-3200 memory, PCIe Gen 5 x16 graphics, up to three PCIe Gen4 M.2 SSDs, Intel Wi- Fi 6E AX211 network card.
This Mini PC adopts a modular design with a volume of 8L . It is equipped with three fans on the top to dissipate heat. The front panel is equipped with an SDXC card reader, USB-C and USB-A interfaces. The rear version is equipped with two Thunderbolt 4 interfaces. HDMI, USB-A, 10 Gbps wired network port and other interfaces. Built with flexibility in mind, the modular Intel NUC 12 Extreme Compute Element offers avid gamers and creators the ability to create their own small format designs, giving users the ability to be creative and configure the system to their liking.
With a 12th generation Intel Core i9 processor, the NUC 12 Extreme offers breakthrough speeds with eight powerful (P-cores) and eight energy-efficient (E-cores) cores, 24 threads and a maximum Turbo Boost frequency of up to 5.1 GHz.
Other features include:
Intel UHD Graphics 770 (32EU),
Support for up to 64 GB of dual-channel SODIMM DDR4-3200 MHz memory,
PCIe Gen5 x16 graphics card support, backward compatible with PCIe Gen4 and Gen3 devices
Support for up to three PCIe Gen4 M.2 SSDs,
Two Thunderbolt 4 ports, Intel Wi-Fi 6E AX211, a standard 10 Gb / s Ethernet port and another 2.5 Gb / s Ethernet port with Intel Core i9 processors.