Introducing the Analogue Pocket Glow A Luminescent Gaming Handheld at $250
 In the ever-evolving world of handheld gaming, where nostalgia often meets cutting-edge technology, Analogue has once again taken a bold step forward. The gaming company, renowned for its commitment to preserving the legacy of retro gaming, has recently unveiled a special edition of their popular Analogue Pocket handheld console - the Pocket Glow. This luminous marvel promises to light up your gaming experience, quite literally, with its unique phosphorescent shell. Priced at $250, the Pocket Glow brings a new dimension to handheld gaming.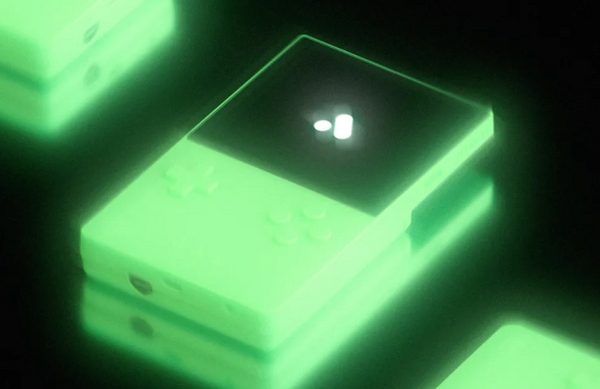 A Luminous Innovation
At the heart of this special edition is its luminous plastic shell, aptly named the Pocket Glow. This shell is no ordinary plastic; it's infused with phosphorescent compounds that have the incredible ability to absorb and store ambient light. To activate its glow, all it needs is a little exposure to light, whether it's from incandescent bulbs or the sun itself. Once charged, the Pocket Glow can emit its mesmerizing glow for up to 8 hours, making it a striking piece of tech that stands out in any gaming collection.
A Universal Gaming Companion
The Analogue Pocket Glow doesn't just shine with its aesthetics; it's a versatile gaming device too. It's compatible with a wide array of Game Boy retro game cartridges, allowing you to relive the classics from your childhood. But the versatility doesn't stop there. When used with the official adapter, this handheld powerhouse can even support games from other iconic consoles like Game Gear, Neo Geo Pocket Color, and Atari Lynx, expanding your gaming library to new horizons.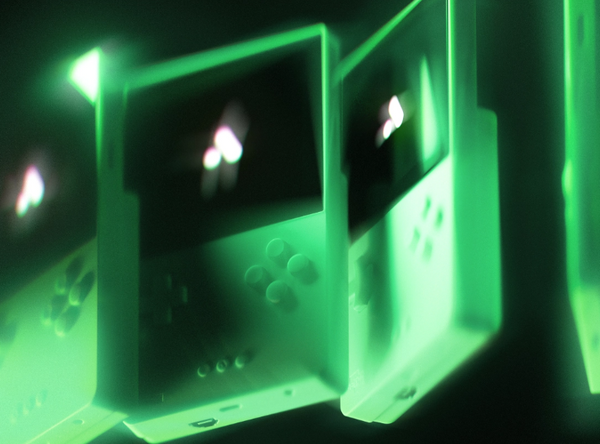 Harnessing FPGA Power
Under the hood, the Pocket Glow boasts two specially compiled FPGA (Field-Programmable Gate Array) chips, providing a powerful gaming experience that's true to the original hardware. These chips are the magic behind ensuring that your retro games play just as they did on their native systems.
A Display That Dazzles
The Pocket Glow features a stunning 3.5-inch LCD screen with a resolution of 1600 × 1440, offering a pixel density of 615 ppi (pixels per inch). This high-resolution display ensures that your retro games look crisper and more vibrant than ever before, delivering an immersive gaming experience that's hard to match on other handhelds.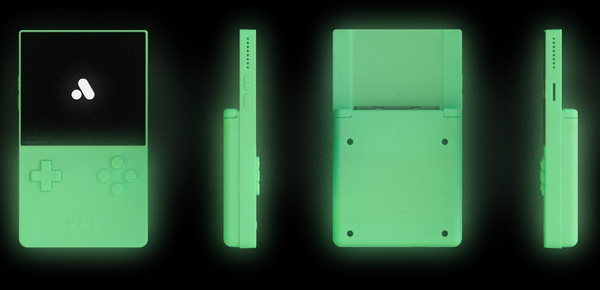 Extended Gameplay
One of the most crucial aspects of any portable gaming device is its battery life. Analogue has equipped the Pocket Glow with a substantial 4300 mAh battery that ensures you can game on the go without constantly worrying about recharging. Depending on your gaming habits, you can expect the Pocket Glow to provide anywhere from 6 to 10 hours of battery life on a single charge, making it an ideal companion for long commutes, road trips, or gaming marathons.
In Conclusion
The Analogue Pocket Glow is not just a gaming device; it's a work of art that pays homage to the golden age of gaming. Its luminous shell is a striking and unique feature that sets it apart from other handhelds. With compatibility for a range of retro game cartridges and support for different gaming systems, it's a versatile gaming companion that can transport you back to the past.
Powered by FPGA chips and featuring a high-resolution display, it ensures that your gaming experience is as authentic as possible. Plus, its generous battery life means you won't have to cut your gaming sessions short.
Priced at $250, the Analogue Pocket Glow is more than just a handheld gaming console; it's a collector's item for gaming enthusiasts who appreciate both the past and the future of gaming. Whether you're reliving your childhood favorites or discovering classic games for the first time, the Pocket Glow promises an unforgettable gaming journey. So, get ready to light up your gaming world with this remarkable handheld marvel.