Khadas Mind: Modular Mini PC Powered by Intel 13th Gen Processor
Mini PCs have been steadily gaining popularity in recent years, carving out a significant niche in the tech market. While their compact form and powerful capabilities make them desirable, the industry has somewhat stagnated in terms of design and innovation. Enter Khadas Mind, a groundbreaking Mini PC that's making waves on Kickstarter with its unique features and modular design.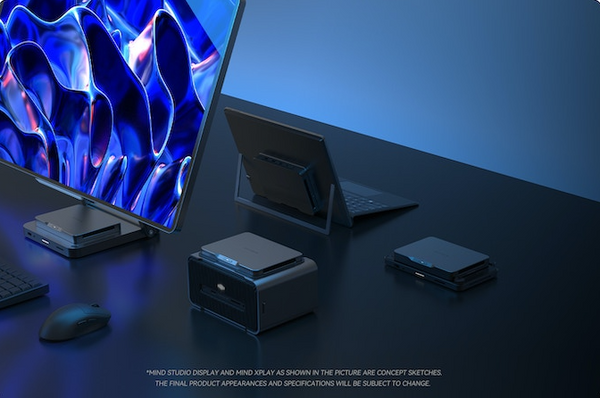 A Slim and Sleek Marvel
First and foremost, Khadas Mind stands out with its ultra-slim design. Resembling the size of a portable hard drive, it slips easily into your pocket, redefining portability for Mini PCs. In fact, it's nearly half as thin as the typical mini console, setting a new standard in the domestic market.
Powerhouse Under the Hood
Underneath its svelte exterior, Khadas Mind boasts impressive hardware. It's powered by Intel's 12th generation Core P series processor, offering a choice between the i5-1340P or the i7-1360P. With up to 12 cores and 16 threads, a turbo frequency of 5.0GHz, and integrated Iris Xe Torch graphics, this Mini PC is a workhorse.
While the memory is not user-upgradable, it does come equipped with 32GB of onboard LPDDR5 memory. Storage options are robust, with a PCIe 4.0 M.2 2230 SSD solid-state drive offering up to 1TB of storage. Moreover, a quick-release mechanism on the bottom allows for the expansion of an additional PCIe 3.0 M.2 2230 SSD.
Cool and Quiet
To handle the power of its processor and maintain its slim profile, Khadas Mind utilizes active heat dissipation. Special materials and a clever structural design facilitate air intake on both sides and exhaust at the rear. Combined with an ultra-thin fan and a large vapor chamber, this Mini PC runs virtually silently at low loads.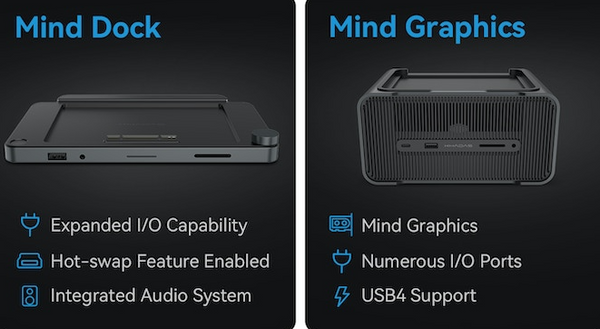 A Dash of Mobility
One unique feature is the built-in 5.55Wh battery. While this isn't designed for extended use during power outages, it does provide a standby time of approximately 25 hours. This feature ensures that Khadas Mind won't shut down abruptly and can continue to function when in standby mode.
Modular Magic
Khadas Mind takes modularity to the next level with its extension base called Mind Dock. This docking station not only expands connectivity with USB, HDMI, Ethernet, card readers, and a 3.5mm headset jack but also incorporates a built-in speaker and a volume adjustment knob. It even features integrated fingerprint recognition. The Mini PC attaches securely to this base via magnetic suction.
Graphics-Ready
But the modularity doesn't stop there. Khadas Mind also offers a larger base known as Mind Graphics, a graphics card expansion dock that connects wirelessly through special contacts, known as Mind Link. Placing the Mini PC on it enhances graphics capabilities, supporting up to an RTX 4060 Ti.
Portable Productivity
For those on the move, Khadas offers an accessory called Mind xPlay, essentially a portable screen with a built-in battery. When combined with the Mini PC, it transforms into a portable tablet or notebook.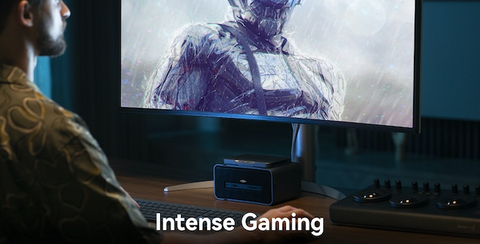 The Perfect Package?
While Khadas Mind offers an impressive array of features, it's hard not to wish for wireless charging support to make it even more versatile.
In conclusion, Khadas Mind is a brilliant take on the Mini PC, re-imagining the concept with innovative docking stations and external expansion devices. It's a reminder that the domestic Mini PC market still has plenty of room for creativity and growth.
Pricing
Khadas Mind Standard early bird price: $599
Khadas Mind Premium: $799
Khadas Dock Combo: $928
Khadas Graphics Combo (RTX 4060 Ti): $1,498
Khadas Mind has not only set a new standard for Mini PCs but also a new benchmark for modular computing solutions.