Mi Pad 6 Max officially Announced: comes with Snapdragon 8+ and 14" Screen
In a much-anticipated announcement, Xiaomi has pulled back the curtain on its latest innovation – the Mi Pad 6 Max. This new addition to the Mi Pad lineup comes loaded with cutting-edge features that promise to redefine the tablet experience. Among its standout attributes are the Snapdragon 8+ flagship processor and a remarkably expansive heat dissipation area of 15839mm², both of which combine to offer an unrivaled gaming performance.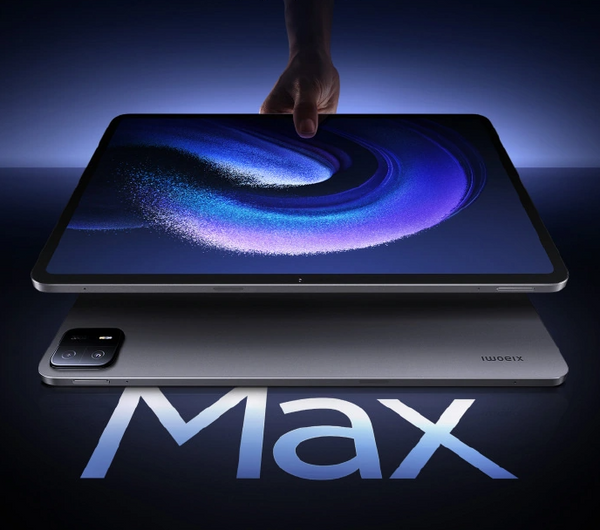 Xiaomi's claim that "heavy-loaded games can be easily handled" is not to be taken lightly. The integration of the Snapdragon 8+ flagship processor places the Mi Pad 6 Max at the forefront of tablet gaming capabilities. This powerful processor not only ensures smooth gameplay but also showcases Xiaomi's commitment to pushing the boundaries of mobile processing power.
Perhaps one of the most remarkable aspects of the Mi Pad 6 Max is its impressive 14-inch display. As revealed through the pre-release teasers, this expansive screen offers a display area that is a staggering 62% larger than its predecessor, the 11-inch Mi Pad 6. This substantial increase in size undoubtedly provides users with a more immersive viewing experience, making tasks like reading articles and working on documents a breeze.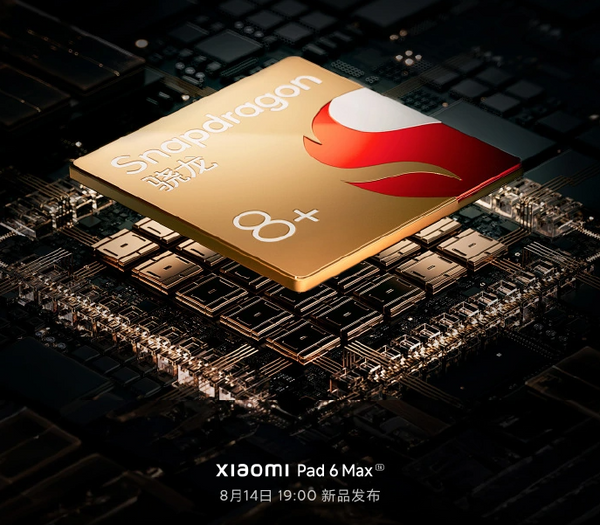 The aesthetics of the Mi Pad 6 Max are equally deserving of attention. Xiaomi has chosen to maintain a sense of continuity in its design language, presenting a family-style aesthetic that echoes the Mi Pad 6. The subtle design tweaks and the introduction of the classic gray color option keep the Mi Pad 6 Max's visual identity both familiar and sophisticated.
Digital chat sites have been abuzz with news of the Mi Pad 6 Max's "very high product positioning." Notably, this release marks Xiaomi's entrance into the 14-inch tablet domain with a Snapdragon 8+ flagship processor, firmly establishing the Mi Pad 6 Max as a premium device. Xiaomi's unwavering commitment to performance optimization, enhanced audio-visual capabilities, and refined software adaptation further fuels the anticipation surrounding this device.
The recent appearance of the Mi Pad 6 Max on the 3C certification website, sporting the model number "2307BRPDCC," has brought further insights. The confirmation of 67W fast charging support underscores Xiaomi's dedication to keeping pace with the demands of modern users who require efficient charging solutions.
As the unveiling of the Mi Pad 6 Max continues to captivate the tech world, it's important to note that Xiaomi has intentionally kept some aspects of the device's configuration under wraps. This calculated move has generated an air of excitement, encouraging enthusiasts and tech aficionados alike to remain vigilant for further announcements.
Overall, the Xiaomi Mi Pad 6 Max undoubtedly stands as a testament to Xiaomi's relentless pursuit of innovation and excellence. With its Snapdragon 8+ flagship processor, extensive heat dissipation area, and a generous 14-inch display, it's poised to transform the tablet landscape and cater to the needs of a diverse user base. While some mysteries remain, one thing is clear: Xiaomi has set the stage for a new era of tablet technology with the Mi Pad 6 Max.