MINISFORUM NUCXI5 & NUCXI7 Comes With Intel Tiger Lake and GeForce RTX 30 Series
A few months after the launch of the Venus UM560 model , the Chinese brand Minisforum is preparing to launch, over the next month, two new miniPCs with the name, respectively, of NUCXI5 and NUCXI7, with Intel Alder Lake H45 processors and option for Windows 11 Pro (in the case of choice with the storage already mounted). Both gaming PCs NUCX17 and NUCX15 built on the Intel NUC platform with Intel Tiger Lake-H45 mobile processors. New items are equipped with discrete graphics GeForce RTX 30 series.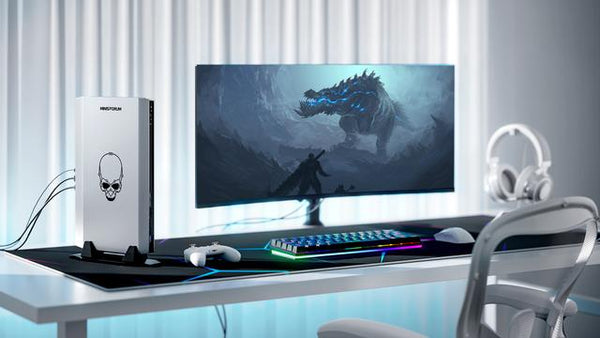 The future Minisforum NUCXI5 and NUCXI7 miniPCs will be able to go up to 64 GB of dual channel DDR4 3200 RAM and will have two PCIe M.2 2280 slots for SSD: the NUCXI5 model will mount an Intel processor of the Tiger Lake H45 series family : this is the hexacore (4.5 GHz in Turbo Boost) with 12 threads i5-11400H , with an L3 cache equal to 12 MB, flanked by the Nvidia GeForce RTX 3060 Mobile GPU which, based on the Ampere GA106 chip, it is equipped with 6 GB of GDDR6 memory reserved (ipso facto not stolen from RAM).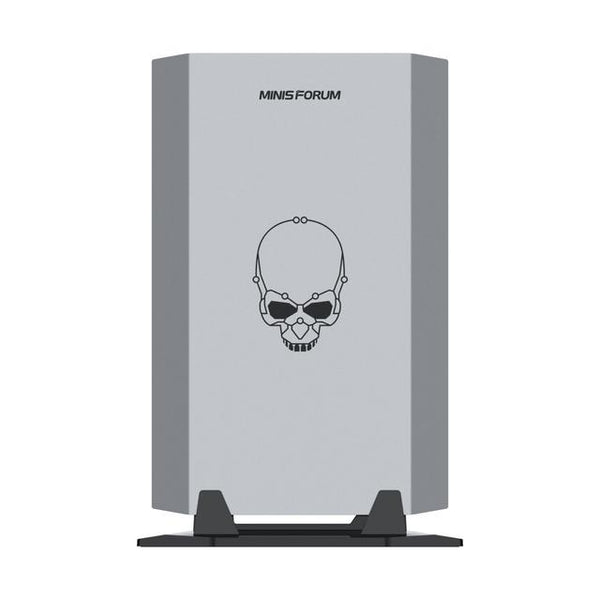 Also in the NUCXI7 the elaboration elements announced in the course of 2021 make their debut, with a leap in performance for CPU and GPU. For the first component, the octacore with 16 threads  i7-11800H is stationed , with 24 MB of L3 cache and a maximum clock frequency of 4.6 GHz: for the second component, the choice fell on the Nvidia GeForce RTX 3070 Mobile graphics card , still equipped with 8 GB of GDDR6 graphics memory, with 256 bits as the memory  bus .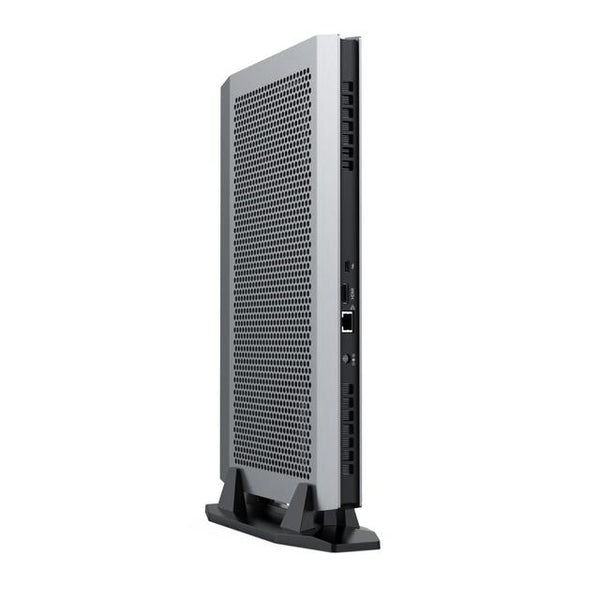 Aesthetically, the two mini PCs NUCXI5 and NUCXI7 measure 80 x 260 x 394 mm , in the name of a very thin chassis that can be easily held vertically on the appropriate base: on the side stands the suggestive skull that has always distinguished the products of the agency. In terms of interfaces , there are three USB 3.2 Type-A , a 3.5mm combo jack for headphones, an SD memory card reader, and an RJ45 for 2.5 Gigabit Ethernet.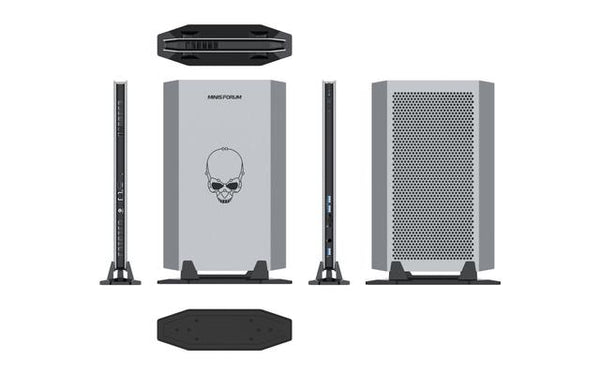 Thanks to the HDMI port and Thunderbolt 4 , you can connect two displays at the same time . Note that the Thunderbolt 4 port can also be used in a gaming key , perhaps to connect a box (in the style of Asus ROG XG Station 2) with eGPU (external graphics card).
MINISFORUM has yet to announce pricing or availability details, but customers will have the option to purchase a fully configured model that comes with memory, storage, and Windows 11 Pro or barebones systems shipped without RAM, SSD, or operating system.