NanoPlay Enters the Handheld Gaming Market with Z1 Extreme Powered Console
The handheld gaming industry continues to witness significant growth, with key players like ROG and Lenovo making notable strides in recent times. Now, NanoPlay, a rising star in the gaming hardware manufacturing realm, has announced its entry into the handheld console market with the launch of a new device. The NanoPlay handheld gaming console , powered by the robust AMD Z1 Extreme processor, is poised to offer gamers a compelling combination of power, performance, and portability.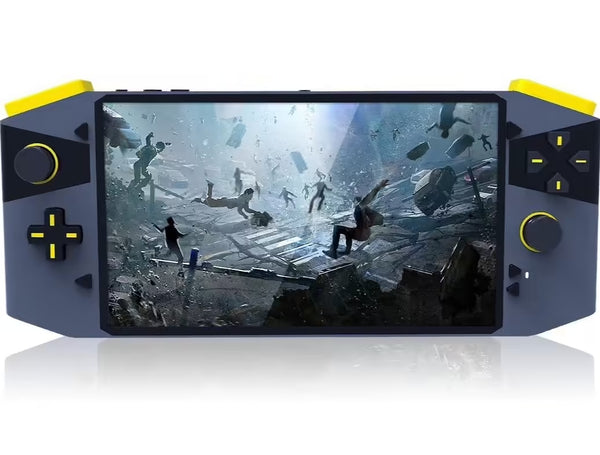 NanoPlay's venture into the handheld gaming sphere signifies a notable expansion in the market. Bearing striking similarities to its competitors, the NanoPlay handheld showcases a 7-inch display interposed between user-friendly gamepad controls, promising an immersive gaming experience. What sets this device apart is its integration of the cutting-edge Ryzen Z1 Extreme, a Zen 4 and RDNA 3-based APU, which has already demonstrated its prowess in the successful ROG Ally and Legion Go consoles. Notably, the Ryzen Z1 Extreme, an optimized variant of the Ryzen 7 7840U boasting 8 CPU cores and a Radeon 780M iGPU, ensures a seamless and powerful gaming performance.
NanoPlay's commitment to providing an exceptional gaming experience is evident in the device's key specifications. The incorporation of a 165 Hz display sets the stage for smoother graphics and enhanced visual fluidity, thereby offering gamers an unparalleled visual treat. Complementing this feature is the inclusion of a substantial 48 Wh battery, ensuring extended gaming sessions without the frequent need for recharging. Moreover, the console's compact dimensions, measuring 260 x 105 x 31 mm and weighing around 700 grams, make it an attractive option for on-the-go gaming enthusiasts.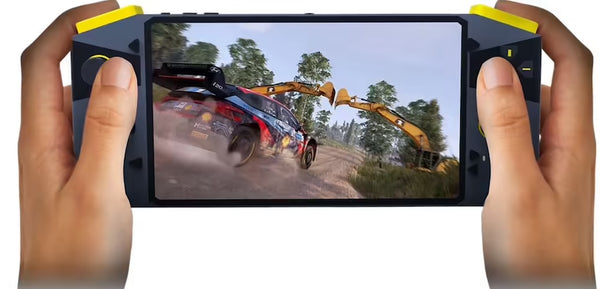 Pricing for the NanoPlay handheld has been set competitively, with an introductory offer starting at US$499 through the Kickstarter platform. While a specific release date has not yet been disclosed, gaming enthusiasts can stay updated by signing up on NanoPlay's Kickstarter page to receive the latest information and updates regarding the impending launch.
The imminent arrival of NanoPlay's Z1 Extreme Powered handheld console marks a significant milestone in the evolution of portable gaming devices. With its robust hardware specifications, including the advanced Ryzen Z1 Extreme APU, high refresh rate display, and long-lasting battery life, the NanoPlay handheld is poised to become a prominent player in the increasingly competitive handheld gaming market. As the gaming community eagerly anticipates its release, NanoPlay's foray into this domain is expected to fuel further innovation and intensify the overall gaming experience for enthusiasts worldwide.