AYANEO FLIP Retro Handheld Console: A Sneak Peek into the Future of Gaming
The gaming industry has always been a hotbed of innovation, constantly pushing the boundaries of what's possible. In the latest wave of excitement, AYANEO, a prominent name in the world of handheld gaming devices, is set to release its highly anticipated AYANEO FLIP retro handheld console. With a flurry of new renderings hitting the internet, gaming enthusiasts and tech aficionados are eagerly awaiting its official launch.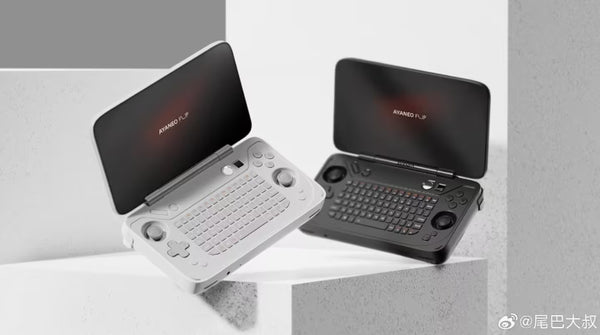 Unveiling the Specifications
The official announcement from AYANEO has sent shockwaves through the gaming community, confirming that the AYANEO FLIP will come equipped with an AMD Ryzen 7 7840U processor, promising a powerhouse performance that's poised to set a new standard for handheld gaming. In addition, the screen specifications are reported to be an impressive 7 inches with a 1080p display that boasts a staggering 120Hz refresh rate. This combination is expected to offer an immersive gaming experience that rivals that of larger gaming consoles.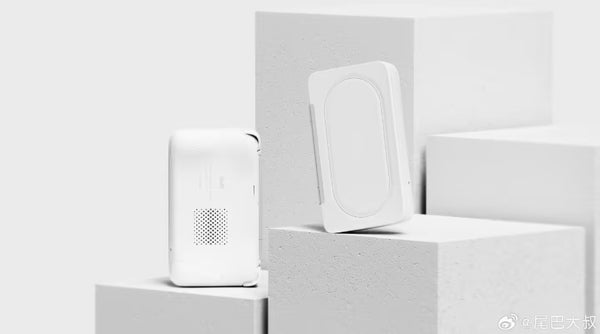 The Aesthetic Appeal
The AYANEO FLIP's aesthetics are another point of interest for gaming enthusiasts. Sporting a sleek white body, the console is set to be a visual delight, exuding a futuristic charm that's perfectly complemented by its thoughtful design elements. One notable feature is the inclusion of a full keyboard, catering to the needs of gamers who value both portability and functionality. Adding to the ergonomic design, the game buttons and joysticks are strategically positioned on the left and right sides of the keyboard, ensuring a seamless and comfortable gaming experience for extended play sessions.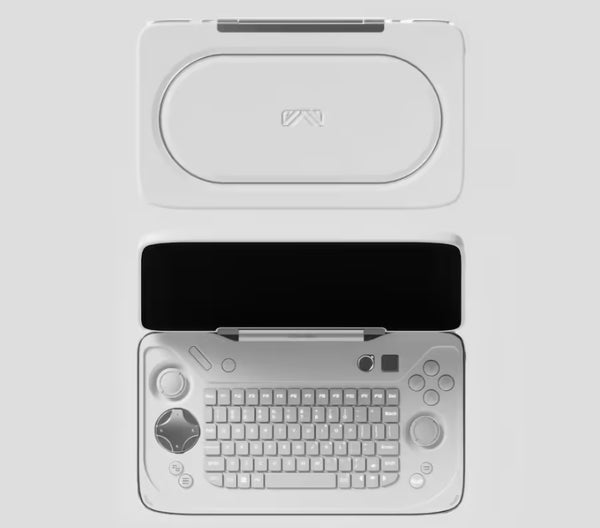 The Evolution of AYANEO's Handheld Series
The imminent arrival of the AYANEO FLIP follows closely on the heels of the recent release of the AYANEO SLIDE retro sliding handheld machine. Back in September of this year, AYANEO unveiled the SLIDE, which boasted the same R7 7840U processor but featured a slightly smaller 6-inch 1080p screen. Despite the lack of an official price announcement, blind pre-orders for the SLIDE are currently open, generating considerable buzz within the gaming community.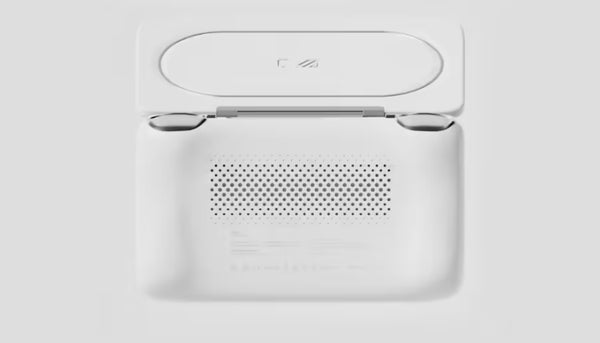 Overall
As the gaming landscape continues to evolve, AYANEO's consistent innovation and dedication to delivering cutting-edge handheld gaming experiences have solidified its position as a key player in the industry. With the AYANEO FLIP poised to make its mark on the gaming world, expectations are high for this latest addition to the AYANEO lineup. While the official release date for the AYANEO FLIP has yet to be disclosed, the recent developments have left fans eagerly anticipating the unveiling of this groundbreaking handheld console.
In the world of gaming, where technology and creativity intertwine, AYANEO is shaping a future that promises to revolutionize the way we experience handheld gaming. As enthusiasts brace themselves for the launch of the AYANEO FLIP, the gaming community eagerly anticipates the dawn of a new era in portable gaming excellence.