Tianbei Launches the GOD78 CYBER 7840HS Transparent Mini PC
Tianbei, a leading tech company, has recently unveiled its latest creation, the GOD78 CYBER 7840HS Mini PC, a powerhouse device boasting the cutting-edge R7 7840HS processor and a groundbreaking push-down radiator. Priced at an attractive $350, this compact computing marvel is set to redefine the industry standard, especially during the highly anticipated Double 11 period.
The GOD78 CYBER 7840HS, available in sleek black and pristine white variants, comes equipped with the advanced R7 7840HS processor, ensuring an unparalleled computing experience. This Mini PC is designed to support DDR5-5600 notebook memory and the ultra-fast PCIe 4.0 SSD, promising an exceptional performance that caters to the most demanding computing needs.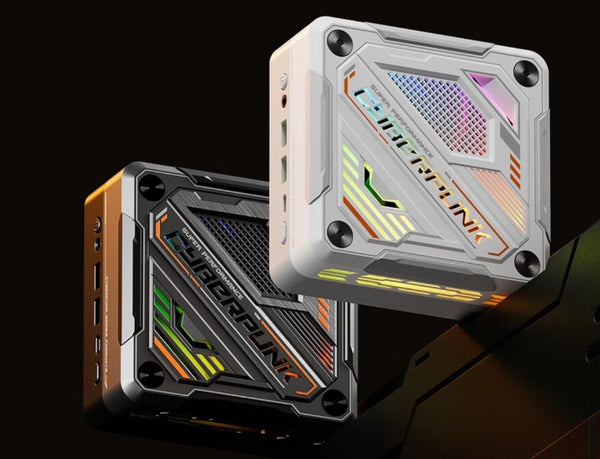 One of the standout features of the GOD78 CYBER 7840HS is its innovative approach to heat dissipation. The Mini PC adopts a state-of-the-art down-pressure heat dissipation mechanism, incorporating a 9cm fan alongside a dual heat pipe radiator. According to official reports, this cooling system can achieve an impressive air volume of 500 rpm, ensuring optimal temperature regulation even during intense usage. Moreover, a system fan positioned at the bottom of the SSD and memory modules enhances the cooling efficiency of these components, efficiently managing the flow of wind to maintain ideal operating temperatures. Additionally, the fan is equipped with captivating RGB lighting effects that can be showcased through the stylish top cover, adding a touch of aesthetic brilliance to the device.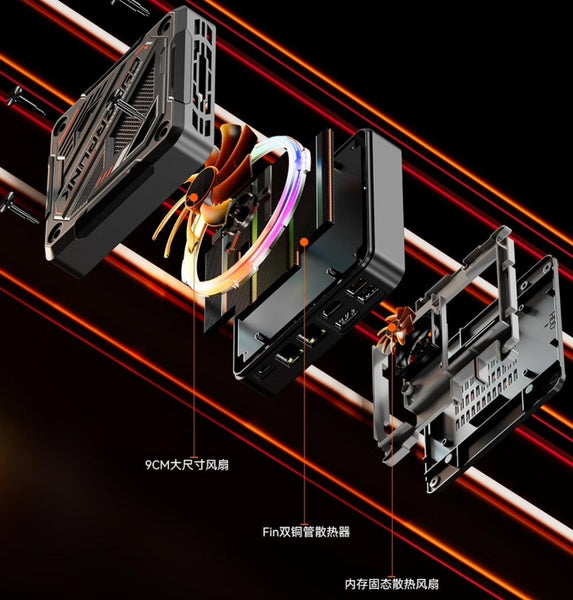 The connectivity options of the GOD78 CYBER 7840HS are notably diverse, catering to a wide range of user needs. Featuring a convenient USB4 interface positioned on the front panel, the device ensures effortless access for quick and hassle-free connectivity. Meanwhile, on the rear, users can benefit from the inclusion of dual network ports, DP, HDMI, and a USB-C power supply, enhancing the device's versatility and compatibility with an array of peripherals and devices. This comprehensive suite of interfaces underscores the product's commitment to providing a seamless and efficient user experience.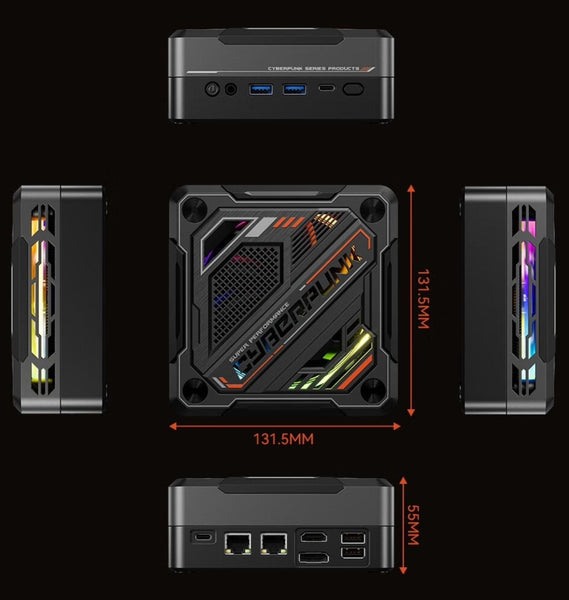 With its impressive specifications and innovative design, the Tianbei GOD78 CYBER 7840HS Mini PC is set to revolutionize the world of compact computing. Offering unparalleled performance, efficient heat dissipation, and a plethora of connectivity options, this device is poised to become a coveted addition for tech enthusiasts and professionals seeking powerful computing solutions in a compact form factor.