Tianbei Launches WTR Mini PC with Ryzen™ 7 5700U and Dual Bay NAS HDD Storage
In a significant stride towards compact and powerful computing solutions, Tianbei has unveiled its latest innovation – the WTR Mini PC. The product, now available on various E-commerce platforms, boasts an impressive feature set, including the formidable Ryzen™ 7 5700U 8-core processor and support for Dual NAS HDD Storage, all at an attractive starting price of $299.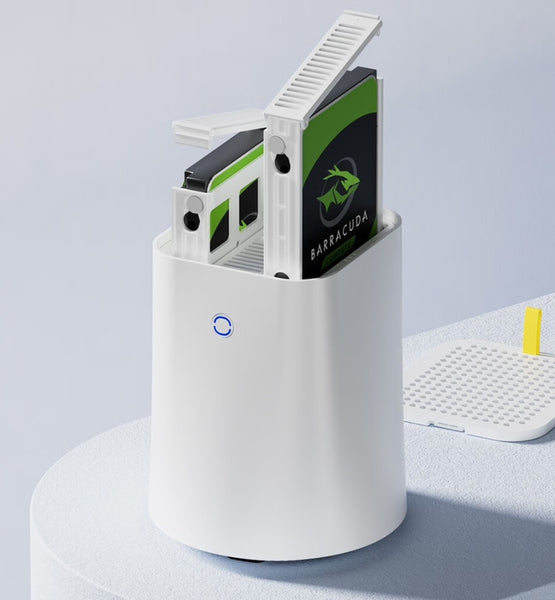 Performance Powerhouse: Ryzen™ 7 5700U 
The Tianbei WTR Mini PC's exceptional performance is anchored by the formidable Ryzen™ 7 5700U processor, positioning it as a true powerhouse within its compact frame. Boasting 8 cores and 16 threads, this processor achieves a remarkable acceleration frequency of 4.3GHz. This potent combination of a high core count and frequency contributes to an exceptionally smooth and responsive computing experience. The WTR Mini PC emerges as a versatile solution, adept at handling a broad spectrum of applications, from demanding productivity tasks to resource-intensive content creation, providing users with a reliable and efficient computing platform.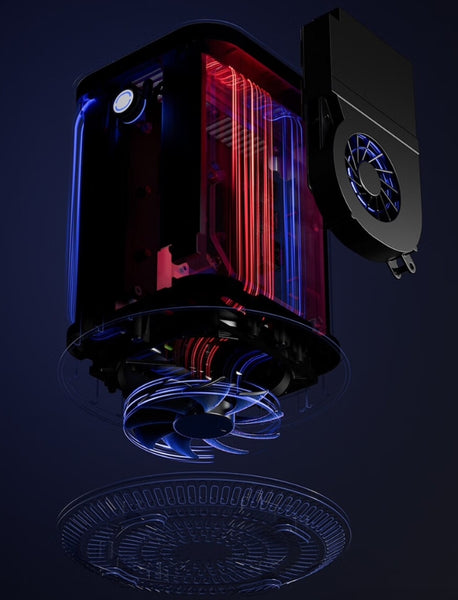 Memory and Storage Flexibility
The WTR Mini PC stands out with its remarkable memory capabilities, offering support for DDR4-3200 specifications. This ensures users experience swift multitasking capabilities and efficient handling of data-intensive tasks. Complementing its memory prowess, the device is equipped to accommodate M.2 SSD installations. This feature not only expands the storage options but also significantly enhances the overall speed and responsiveness of the WTR Mini PC. Users can thus expect a seamless and snappy computing experience, making it an ideal choice for a range of applications from demanding professional tasks to immersive entertainment.
The WTR Mini PC support for Dual Bay NAS HDD Storage. This advanced capability empowers users to seamlessly install and utilize two 3.5-inch mechanical hard drives. This dual storage configuration not only enhances the overall storage capacity but also provides a flexible solution for users with diverse data-intensive needs. Whether it's for extensive multimedia libraries, large-scale content creation projects, or data-intensive applications, the WTR Mini PC's Dual Bay NAS HDD Storage ensures that users have ample space to manage and store their digital assets efficiently. This feature positions the WTR Mini PC as a versatile and reliable choice for those seeking a compact computing solution without compromising on storage capabilities.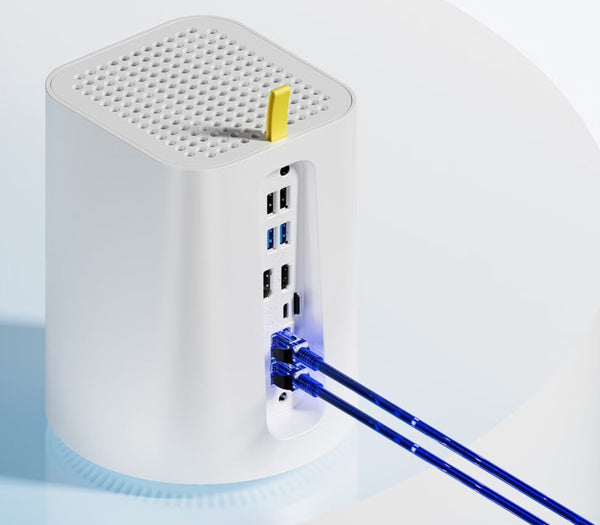 Compact Design, Comprehensive Connectivity
Measuring a compact 162x162x198mm, the Tianbei WTR Mini PC is designed to fit seamlessly into modern workspaces. Despite its small footprint, the device doesn't compromise on connectivity. Its interfaces include a high-speed 2.5G network port for swift data transfers, USB-A and USB-C ports for versatile peripheral connections, HDMI and DP ports for high-quality display options, and a TF card slot for convenient file transfers.
The WTR Mini PC by Tianbei stands out for its forward-thinking design, and a notable feature contributing to its versatility is the inclusion of a full-featured USB-C port. This cutting-edge port enhances the device's adaptability, providing seamless connectivity with a wide range of modern peripherals. The USB-C interface has become a standard in contemporary technology, allowing users to connect not only traditional USB devices but also offering compatibility with advanced accessories such as high-resolution monitors, external storage solutions, and power delivery systems. This forward-looking approach ensures that the WTR Mini PC remains future-proof, accommodating the evolving landscape of computing peripherals and offering users a comprehensive and streamlined connectivity experience.
Pricing and Availability
Starting at just $299, the Tianbei WTR Mini PC offers an enticing blend of performance and affordability. Available on various E-commerce platforms, this compact computing solution is poised to capture the attention of users seeking a powerful yet space-efficient device for their computing needs.
As the demand for compact and powerful computing solutions continues to rise, Tianbei's WTR Mini PC enters the market as a compelling option, showcasing the brand's commitment to innovation and user-centric design.