Topton D6 A Compact Mini PC Powered by AMD Ryzen 7 7730U APU at an Affordable Price of $299
Topton, the Shenzhen-based Mini PC brand, has recently launched its newest model, the D6 mini PC. The device comes equipped with the powerful AMD Ryzen 7 7730U processor, which belongs to the Ryzen 7000 series. Despite its impressive specifications, it should be noted that this processor is not a completely new-generation chip, but rather a vestige of the Ryzen 7 5825U processor from two years ago. The D6 still employs the Zen3 architecture CPU and the Vega series core display, providing users with reliable and efficient performance.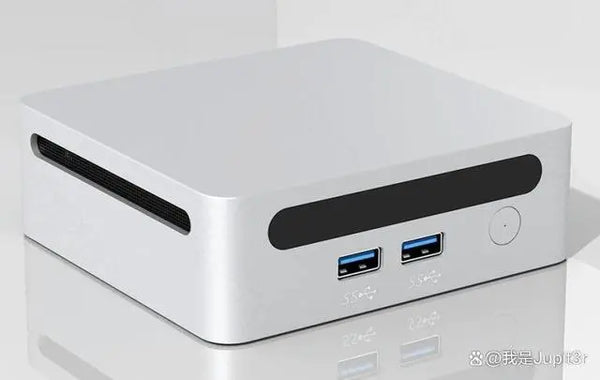 Topton D6 offers three processor options, including the Ryzen 7 7730U, which features an 8-core Zen 3 CPU, 16 threads, and a Radeon Vega 8-core display. The 5700U and 5600H are the other two options, both with a 15W TDP, but different CPU configurations. The Ryzen 7 5700U has an 8-core Zen 2 CPU, 16 threads, and a Radeon Vega 8-core display. On the other hand, the Ryzen 7 5600H has a 6-core Zen 3 CPU, 12 threads, and a Radeon Vega 7-core display, but has a higher TDP of 45W. With these options, customers can choose the processor that best suits their needs and budget.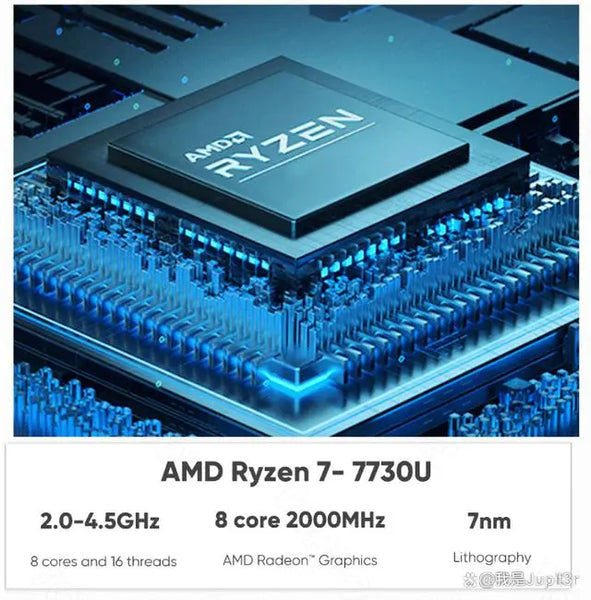 This Mini PC has a compact body, measuring 114 x 106 x 37.5 mm, and boasts a volume of 0.45L. Despite its small size, the device comes equipped with a range of interfaces to connect to other devices. These include 2 HDMI ports for high-definition display, a USB-C port for fast data transfer and charging, 2 USB 3.0 Type-A ports and 2 USB 2.0 Type-A ports for connecting peripherals such as mice and keyboards. The Mini PC also features a Gigabit Ethernet port for fast and stable internet connectivity, a 3.5mm audio jack for audio output, and a DC power connector for charging and powering the device. With these interfaces, users can easily connect the Mini PC to various devices and enjoy a seamless computing experience.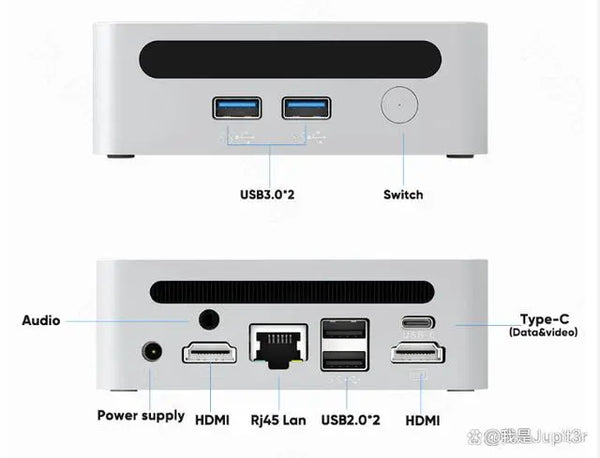 The TOPTON D6 Mini PC boasts an impressive array of features. With both USB-C and HDMI support, it can achieve three-screen output, making it ideal for multitasking. The device is equipped with two DDR4-3200MHz memory slots, as well as two M.2 hard disk interfaces that support PCIe3.0 SSD. Moreover, the Mini PC includes a wireless network card that supports WiFi 6 and Bluetooth 5.2, a 65W (19V/3.42A) power adapter, and an active fan that Topton claims is "super quiet." With these specifications, the TOPTON D6 is a powerful and versatile device suitable for a wide range of computing needs.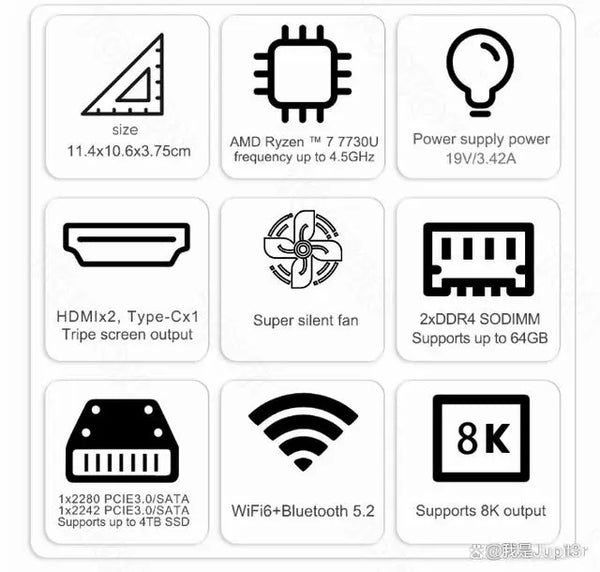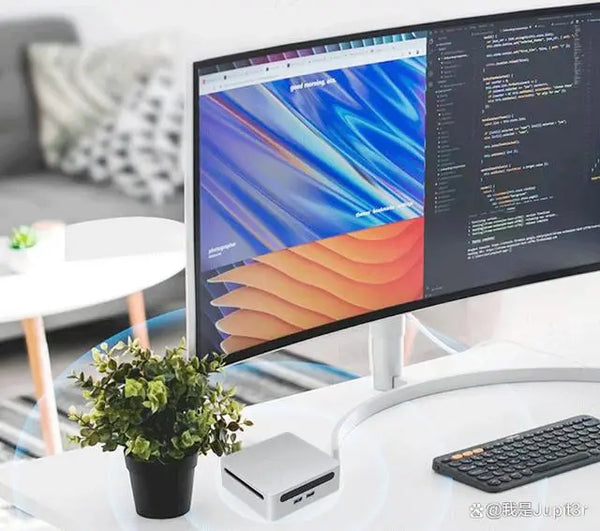 The Topton D6, a popular barebones computer system, has recently been sold overseas. This model features the advanced 7730U chip version and does not include memory, hard disk, or operating system components. The price for the Topton D6 with the 7730U chip version has been set at $299.42, making it a cost-effective choice for those looking to build their own computer system. With its powerful chip and competitive price point, the Topton D6 is sure to be a top contender in the barebones computer market.