Xiaomi Book Pro 14 and Xiaomi Book Pro 16 2022 Launched with OLED Touch Panels and High-end Hardware
Xiaomi Book Pro 16 and 14 have been announced by the company, in an update for the year 2022 that will offer higher performance and also the implementation of OLED screens , so image quality will be one of the strengths of the laptop. Xiaomi Book Pro is receiving two new models with a hardware upgrade, keeping the usual 14-inch and 16-inch sizes. These laptops have a design that highlights thinness and a screen that promises a lot in the 16-inch model thanks to its OLED touch panel and 4K resolution . It is certainly not the only novelty of these teams, of course, although we will have to be patient because its launch is limited to China for the time being.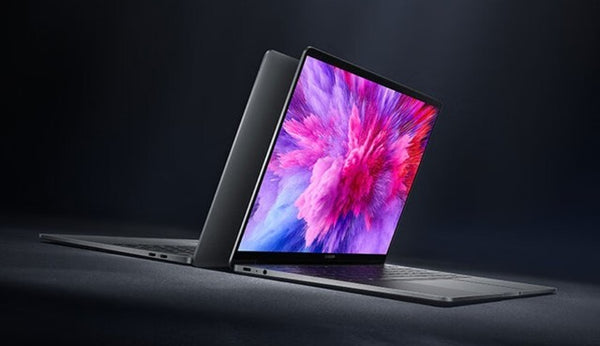 Xiaomi Book Pro 14 2022
Xiaomi Book Pro 14 2022 owns E4 OLED screen with 3D LUT color correction algorithm developed by Xiaomi itself. The screen has a resolution of 2880 × 1800 pixels, with up to 90% screen-to-body ratio, 16:10 aspect ratio, up to 600nits maximum brightness, 100% DCI wide color gamut support- P3 and 100% sRGB color gamut. The entire case is made from aviation-grade aluminum alloy manufactured using a high-end CNC engraving process. The device weighs only 1.5kg and is 14.9mm thick, so it's easy to carry anywhere.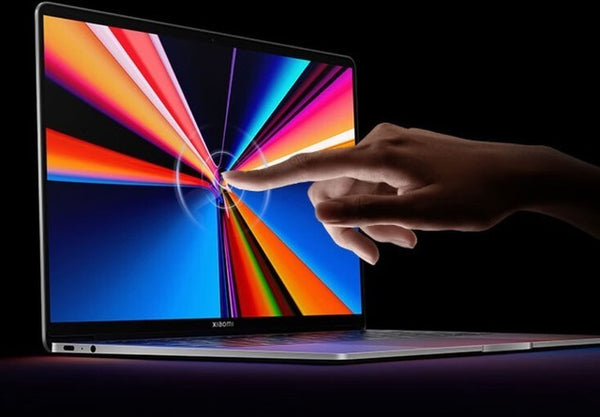 Xiaomi Book Pro 14 2022 is equipped with an upgraded 12th generation Intel Core P chip, with Core i5-1240P option, 12 cores and 16 threads, turbo frequency up to 4.4 GHz and TDP 35W. 16GB LPDDR5-5200 RAM, 512GB PCIe 4.0 hard drive, 100W gallium nitride charger, large 56Wh battery and two USB3.2 Gen2 ports. The device also supports PD charging + DP 1.4 charging, Thunderbolt 4 support as well as 3.5mm audio port.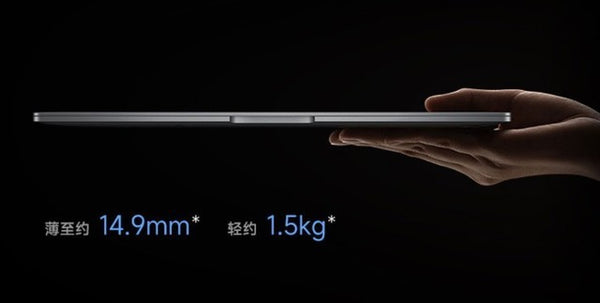 Xiaomi Book Pro 14 2022 also supports Dolby Vision certification, VESA Display HDR 500 certification, low blue light certification from TÜV Rheinland, and Eye Care Display dual certification for eye protection, and Light Sensor smart light sensor has can automatically adjust the brightness of the screen and keyboard. The force-sensitive touchpad via a broadband X-axis linear motor has a more responsive response and more realistic touch, comparable experience to the MacBook Pro series.
In terms of heat dissipation, Xiaomi Book Pro 14 2022 is equipped with dual cooling fans, dual air vents, dual 8 + 6mm heat pipes, C keyboard and D-side grille. In terms of software, Xiaomi Book Pro 14 2022 comes pre-installed with genuine Windows 11 and also comes with Xiaomi's full ecological software suite, including MIUI +, Xiaomi Computer Assistant, XiaoAI.
Xiaomi Book Pro 16 2022
Xiaomi Book Pro 16 2022 is clearly a larger version with a 16-inch screen, the thickness also reaches 14.9mm. The machine is equipped with a 12th generation Intel Core P series processor combined with 16GB LPDDR5-5200 memory and 512GB PCIe 4.0 hard drive, but the battery is increased to 70Wh. Other parameters are the same as the Xiaomi Book Pro 14 2022 version.
There is no doubt that Xiaomi has put the rest with these new laptop models, and not only in reference to what we find internally, but also aesthetically they are first-class computers. Both have a completely metallic finish for the entire body and elements such as a generously sized trackpad, triple speaker output and a physical fingerprint sensor for unlocking.
Xiaomi Book Pro 14 2022 starts at $881 for the Intel Core i5 version. Xiaomi Book Pro 16 2022 Intel Core i5 version is priced at 1,105 USD, sold from July 8.
Technical Specification
 

XIAOMI BOOK PRO 16 2022

XIAOMI BOOK PRO 14 2022

DIMENSIONS AND WEIGHT

14.9mm thick
1.8kg

14.9mm thick
1.5kg

SCREEN

16" OLED touch panel with 4K resolution (3840 x 2400 p), 16:10
283 PPI, 600 nits peak brightness, 1,000,000:1 contrast
100% coverage DCI-P3 space
VESA DisplayHDR 400
certification TÜV Low certification Blue Light and Dolby Vision

14" OLED touch panel with 2.8K resolution (2880 x 1800 p), 16:10
242 PPI, 600 nits peak brightness, 1,000,000:1 contrast
100% coverage DCI-P3 space
VESA DisplayHDR 500
certification TÜV certification Low Blue Light and Dolby Vision

PROCESSOR

12th Gen
Intel Core i5-1240P 12th Gen Intel Core i7-1260P

12th Gen
Intel Core i5-1240P 12th Gen Intel Core i7-1260P

GPU

NVIDIA RTX 2050

NVIDIA GEFORCE MX550
NVIDIA RTX 2050

RAM

16GB LPDDR5 5200MHz

16GB LPDDR5

STORAGE

512GB PCIe 4.0 SSD

512GB PCIe 4.0 SSD

CONNECTIVITY

Wi-Fi
6Bluetooth 5.0

Wi-Fi
6Bluetooth 5.0

PORTS

3x USB-C (1x thunderbolt 4)
1x 3.5mm jack

3x USB-C (1x thunderbolt 4)
1x 3.5mm jack

WEBCAM

1080p (FullHD)

1080p (FullHD)

AUDIO

Three high-quality magnetic speakers

Three high-quality magnetic speakers

DRUMS

70 Wh
Power adapter with 100 W fast charge GaN type

56 Wh
Power adapter with 100 W fast charge GaN type

OPERATING SYSTEM

Windows 11 Home

Windows 11 Home

PRICE

From 881 USD

From 1,105 USD