Xiaomi will launch its own Mini PCs with a Ryzen 7 6800H Octa-Core CPU
Xiaomi is one of the brands with the greatest variety of products on the market. The Chinese manufacturer is known for its phones, wearables, tablets and laptops, among others. It seems that they plan to expand their product range again, entering the mini PC segment . In fact, the first models are expected to be official soon. The brand had an event planned for December 1, which was ultimately cancelled. In said event, details about his first mini PC would have been given.
Hardly any details are known about this first Xiaomi mini PC. It is speculated that its name would be Host, but it is not something that has been confirmed at the moment. What seems clear is that the Chinese brand has joined forces with AMD for the development of this model. Since it would have an AMD Ryzen 7 6800H processor, manufactured in 6 nm. In addition to having an AMD Radeon 680M as a graphics card.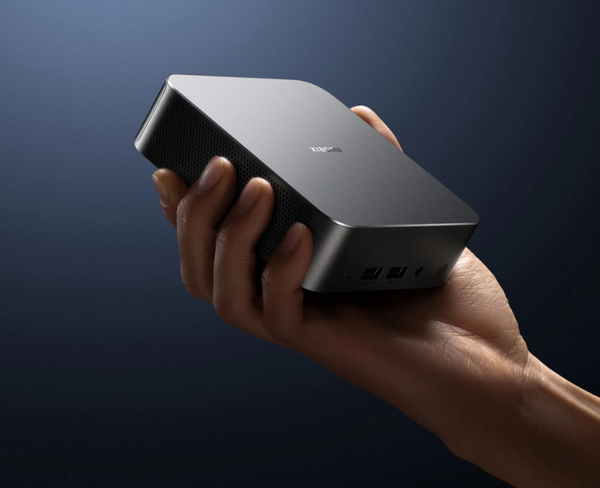 This would make it clear that this xiaomi mini PC is going to perform well in terms of performance, in addition to being able to work well in many games, even if this is not the main purpose of a device like this. So it is an aspect to take into account.
One Weibo account ZEALER has revealed the design of the Xiaomi Mini PC that will come in a square shape. Ready to use all metal materials Which if you look at it, it's similar to Apple's Mac mini as well. At the top there will also be a Xiaomi logo.
On the front there are 2 USB ports, a 3.5mm headphone jack and a power button for turning on the device. As for the right side of the machine, there will be holes for ventilation. While various connection ports such as HDMI are expected to be on the back.
The specifications of the Xiaomi Mini PC indicate that it will come with a 6nm AMD Ryzen 7 6800H processor based on the Zen 3+ architecture, 8 cores + 16 threads, clocked at 4.7GHz, and a Radeon 680M RDNA 2 GPU. Comes built-in, supports HDMI 2.1 and outputs at 4K 60Hz HD.
This Xiaomi mini PC would be put up for sale at a price of about 540 euros to change . At the moment it is not known when it can be expected to be released. The event was cancelled, and no new dates have been given for now, so you have to keep waiting. In any case, it will be interesting to see what the brand has to offer in this market segment.