Chatreey AM08 Gaming Mini PC Review
Mini PCs equipped with AMD Ryzen chips have become more and more popular in recent years, and they have the momentum to catch up with Intel Core. When the Ryzen 6000 series models have become the main force in the market, and the 7000 series Mini PCs are also ready to go, Chatreey has launched a Mini PC using AMD Ryzen9 5900HX in China, the model is AM08. I got this machine in the middle of last month. I have done a lot of testing and practical experience in the last month. This article will share with you its advantages and disadvantages.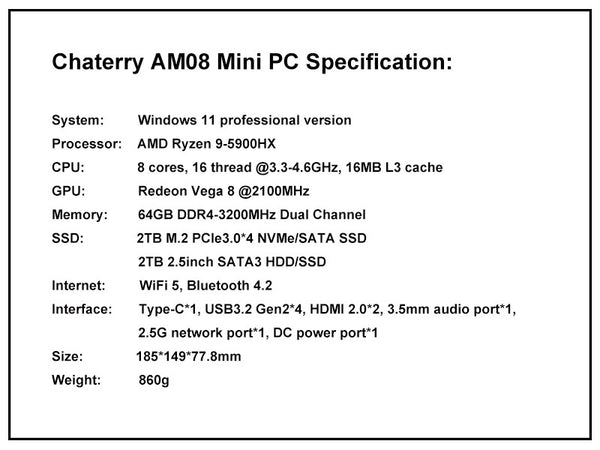 Design
Most of the Mini PCs on the market adopt a square box shape close to Intel NUC, but Chatreey AM08 adopts a tower shape that is closer to traditional desktops . The overall design is similar to several models released by Shenzhou before. Mini PCs are close. The height of the Mini PC is 15.4cm, the depth is 14.9cm, the body gradually narrows from bottom to top, and there is a large multi-function knob on the top.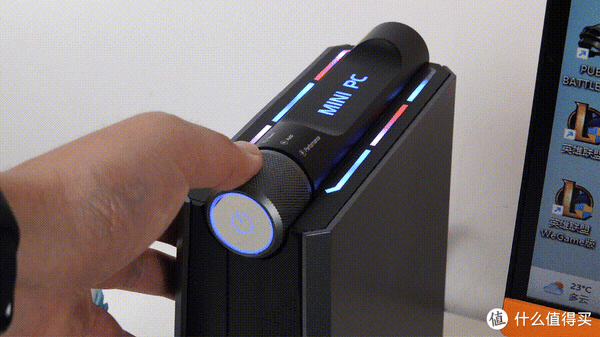 The knob integrates the function of the power button, which can realize power on and off, sleep/wake up, etc., and it can also be linked with the power consumption wall setting in the BIOS, which is convenient for users to quickly switch between silent mode, automatic mode and performance mode. Both the middle and both sides of the top support RGB light effects, and the colors of the lights are different under different performance modes, which is extremely cool.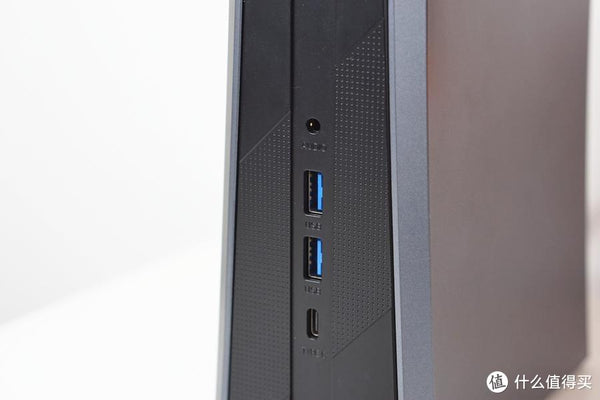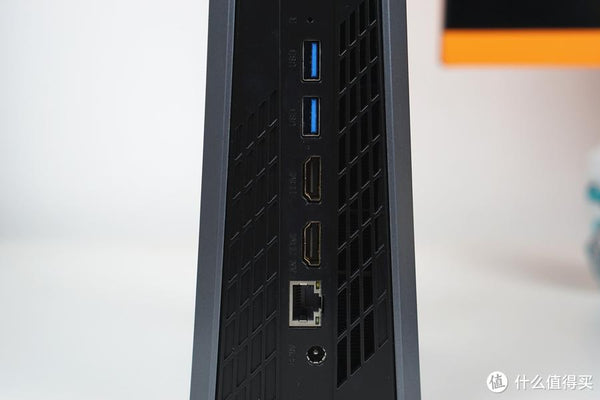 Although the size of AM08 is much larger than that of Intel NUC, Beelink SER5 and other Mini PCs, the interface is not richer. The front is equipped with 2 USB3.2 Type-A, 1 multi-function USB-C, and 1 3.5mm audio interface, and the back is equipped with 2 USB3.2 Type-A, 2 HDMI2.0, 1 2.5 G network port and 1 DC power port.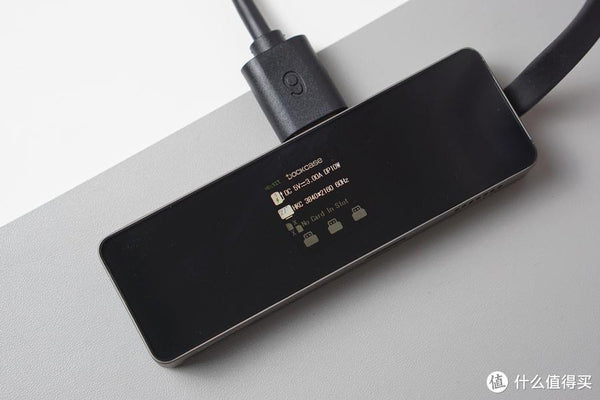 In addition to supporting 10Gbps bandwidth data transmission, the front USB-C interface also supports 15W fast charging and 4K 60Hz video output, so AM08 can connect up to three 4K displays at the same time .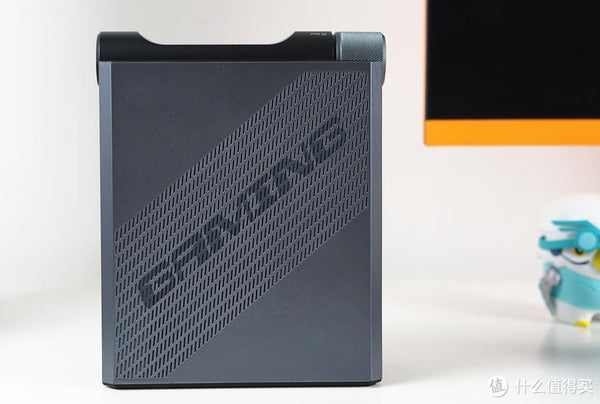 There is a big "Gaming" logo on the cover on the left side of the fuselage, indicating that AM08 is positioned as a game mini console. There are also a large number of cooling holes on the cover.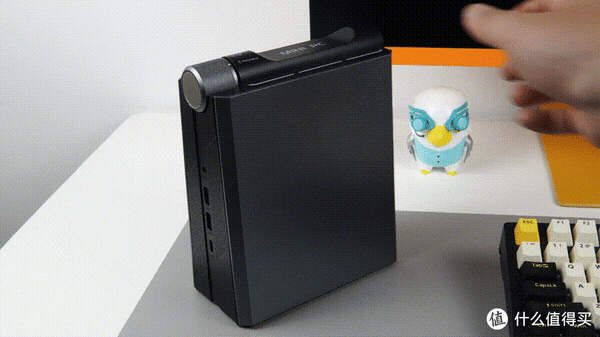 I really like the AM08's magnetic quick-release design. Without using any tools, we can remove the right side cover with bare hands and enter the interior of the Mini PC.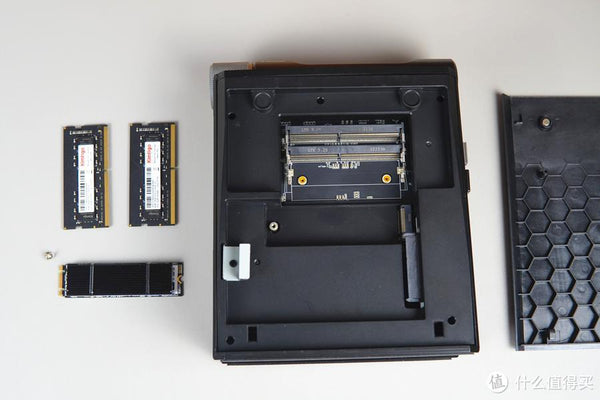 The expansion interface includes an M.2 2280 SSD slot (supporting PCIe3.0*4 and SATA specification SSD), a traditional 2.5-inch SATAIII HDD/SSD interface, and two SO-DIMM slots for installing notebook memory modules . The AM08 in my hand is pre-installed with 16GB DDR4-3200 memory, 500GB SATA SSD, and the genuinely authorized Windows 11 Pro operating system. The manufacturer of the memory is Kimtigo, which is a relatively good choice at this stage. However, the standard solid-state drive is SATA III SSD, not the faster NVMe SSD, which surprised me. After all, the current cost of NVMe is actually not higher than that of SATA. The built-in wireless network card supports WiFi 5 and Bluetooth 4.2, but does not support WiFi 6, which is not a small slot.
Hardware Performance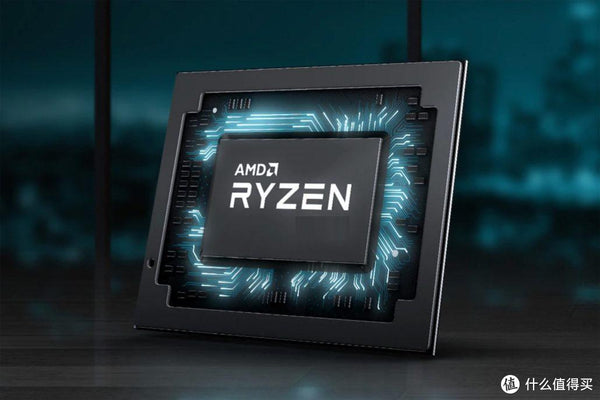 The Ryzen9-5900HX chip on the AM08 is the flagship mobile processor launched by AMD in 2021. It adopts TSMC's 7nm FinFET process and contains 8 Zen3 architecture CPU cores, 16 working threads, and 16MB of L3 cache. The maximum operating frequency of the CPU is 4.6 GHz, which is less than 10% behind the 6800H and 6900HX in computing performance. The 5900HX processor integrates an AMD Radeon Vega 8 core graphics card with a running frequency of 2100 MHz. The game performance is basically equivalent to the 15W GeForce MX350 independent graphics card, but it is much worse than the newer Radeon 680M.
Benchmarks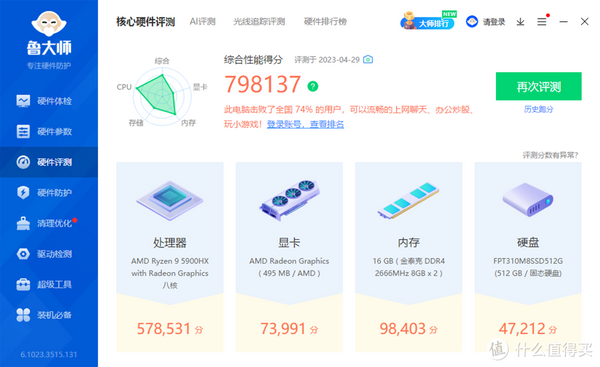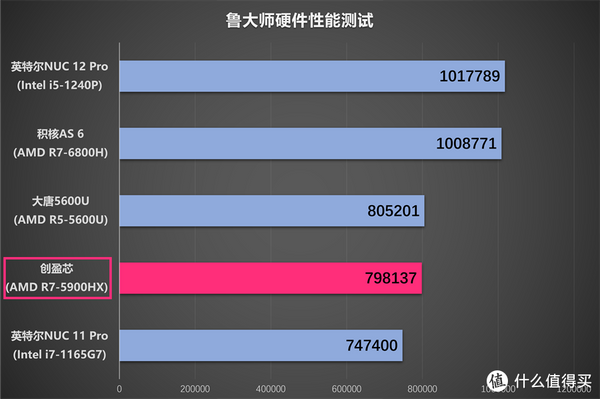 In Master Lu's hardware performance test, AM08 has a comprehensive score of 798,137, which is not particularly ideal for a PC equipped with a Ryzen 9 5900HX processor, and even lost to the Datang Mini PC with Ryzen 5 5600U. From the point of view of the sub-items, it is mainly the solid-state hard disk with SATA III specification that drags the whole machine back.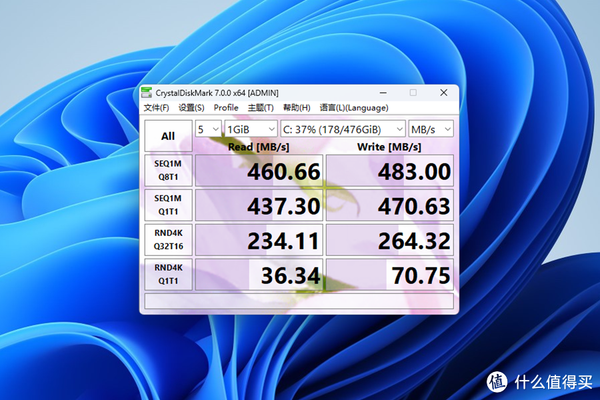 According to the results of the CrystalDiskMark test, the read/write speed of the AM08's standard solid-state hard drive is quite satisfactory according to the SATA standard, but it is naturally much worse than the PCIe 3.0 x4 solid-state hard drive in similar Mini PCs, and has higher requirements for hard drive speed. Most users are advised to choose to purchase a barebone host and purchase a hard disk separately.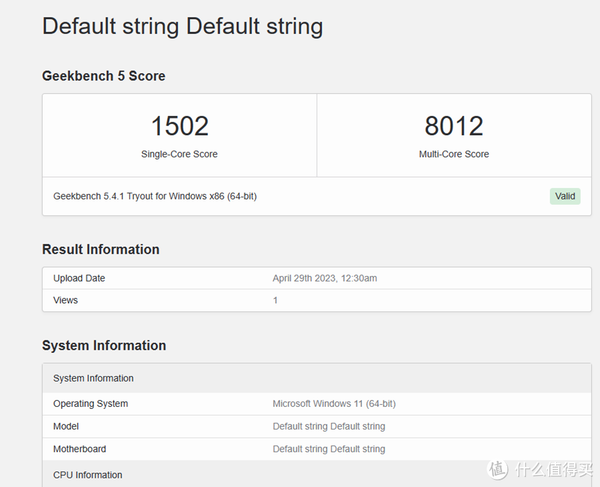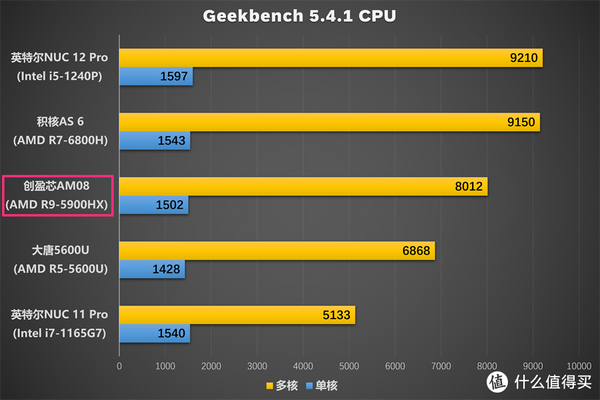 In the Geekbench5.4.1 CPU performance test, AM08's CPU single-core score is 1502, and the multi-core score is 8012. Compared with the Mini PCs of Ryzen 7 6800H and Core i5-1240P, the gap is not very big.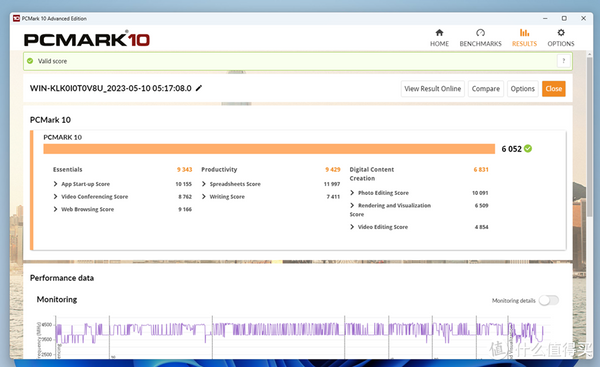 PCMark 10 is mainly to test the overall performance of PC office and productivity through realistic simulation. Usually we regard 4000 points as the standard for high-performance Mini PCs and notebooks , but AM08 scores over 6000 points, which is not bad.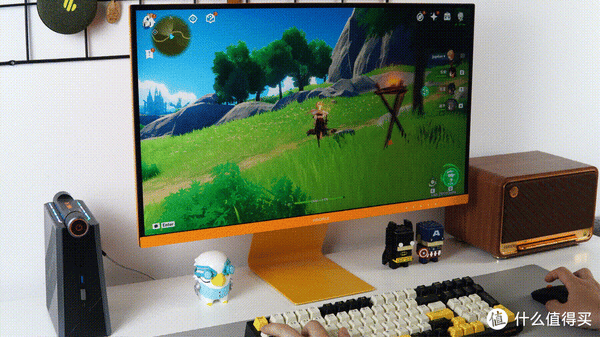 AM08 is positioned as a game Mini PC by Chatreey, but today when Ryzen 6000 series CPU and RDNA2 core display dominate, the performance of Vega 8 has lost its advantage.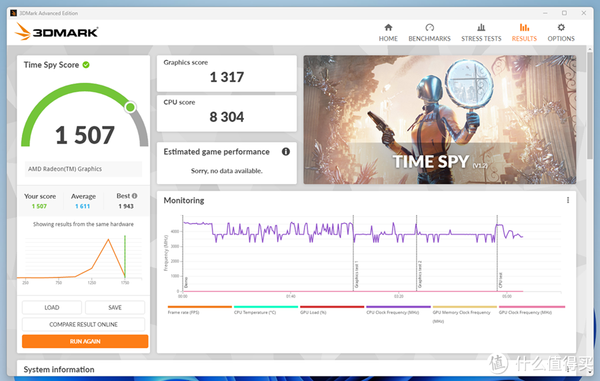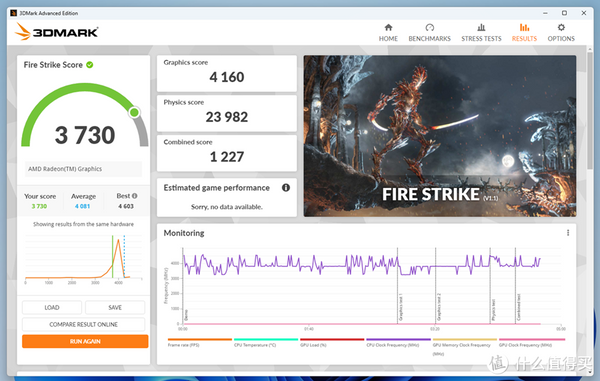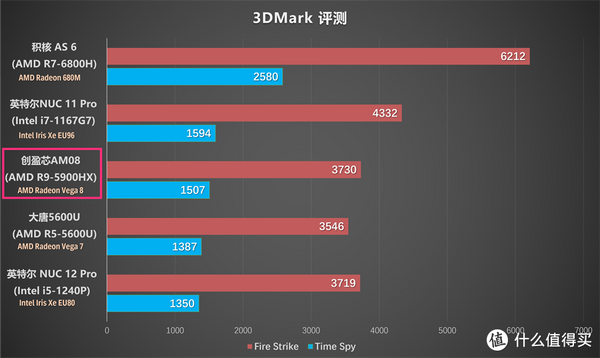 Among the two tests of 3DMark Time Spy and Fire Strike. The scores of AM08 are 1507 and 3730 respectively, which is quite different from the Mini PC equipped with 6800H processor and Radeon 680M core display, but slightly better than the NUC12 Pro equipped with Core i5-1240P. In general, AM08 is not suitable for running the latest AAA games, but more suitable for playing mainstream games that do not require high graphics card performance.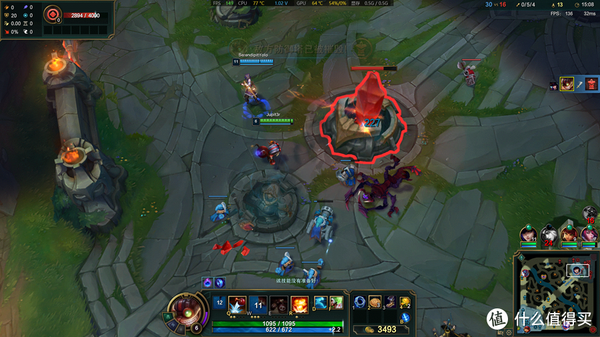 "League of Legends", 1080P resolution + medium special effects settings, the average frame rate of AM08 running is 150 fps, and the entire game process is always maintained above 120fps, including some very complex team battle scenes, which is extremely smooth.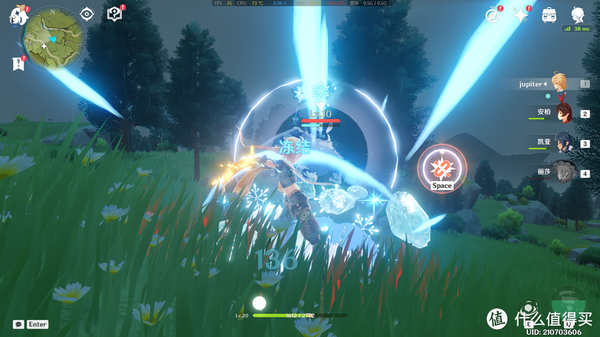 The PC version of "Genshin Impact" has an average frame rate of 37 FPS under 1080P and medium image quality settings, but there is no perceivable stuttering during the process, and the overall experience is fairly smooth. If you switch to extremely low quality, the average frame rate can be stabilized above 50 fps, and the playability is still relatively high.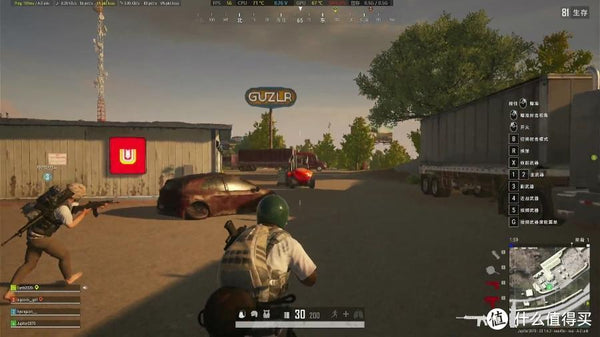 PlayerUnknown's Battlegrounds, which is dubbed as agame by domestic players, is 1080P+ low-quality, with an average frame rate of 62fps. Although the frame rate fluctuates relatively greatly during the game, it is generally smooth, with no obvious lag and control delay.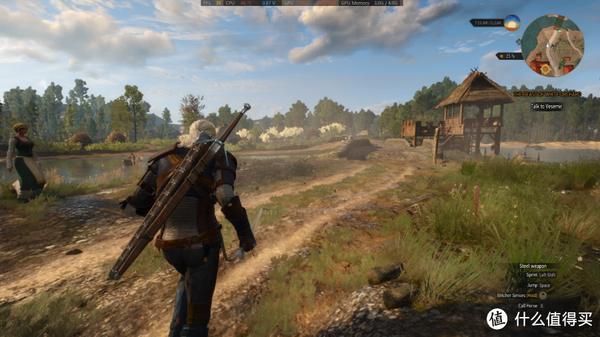 As for "The Witcher 3: Wild Hunt", which has high requirements on graphics cards, the average frame rate of 1080P + low special effects is only 21 FPS, and the experience is not good. After switching to 720P, the screen fluency will increase to 30 FPS, which is barely playable.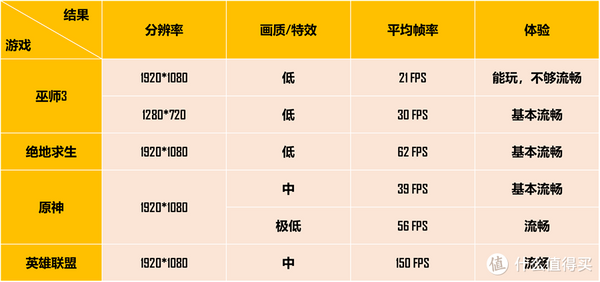 To sum up, for a product positioned as a game console, the core display performance of AM08 is not too good, and it is only suitable for users who do not have such high requirements for image quality. If you are a game enthusiast, then it is recommended to consider AM08 Pro equipped with Ryzen 9 6900HX processor and Radeon 680M.
Video Playback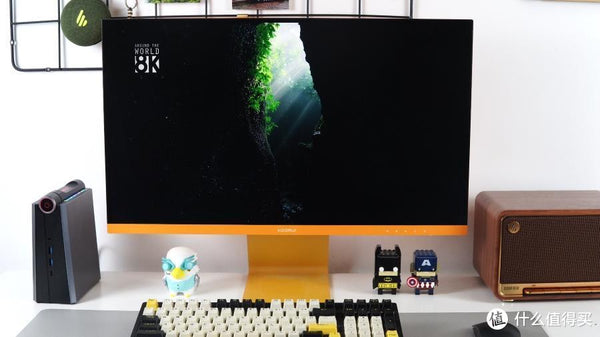 Video decoding is not the strong point of AMD Ryzen 5000 series chips. The number of formats supported by Vega core display is far less than that of Intel UHD or Iris series core display. However, it can still decode most 4K videos, and some formats can support 8K. The movies and episodes in my own NAS can be watched normally, and the resource usage rate is not high when playing. The experience of online video playback is in line with expectations. All 4K/60fps web videos can be played smoothly, but when switching to 8K, there will be obvious frame drop.
Productivity Tasks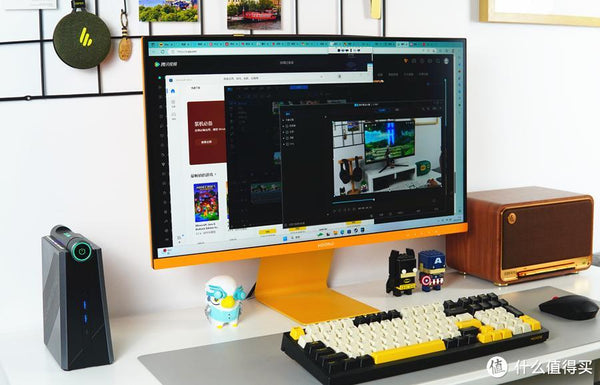 The combination of 5900HX+16GB dual-channel memory can easily support the simultaneous operation of multiple large-scale software. Web browsing, photo editing, office work, and 1080P video editing are all smooth. Because my machine is pre-installed with a SATA solid-state drive, when editing 4K video, the loading speed of the source file is relatively slow, and sometimes there will be a freeze.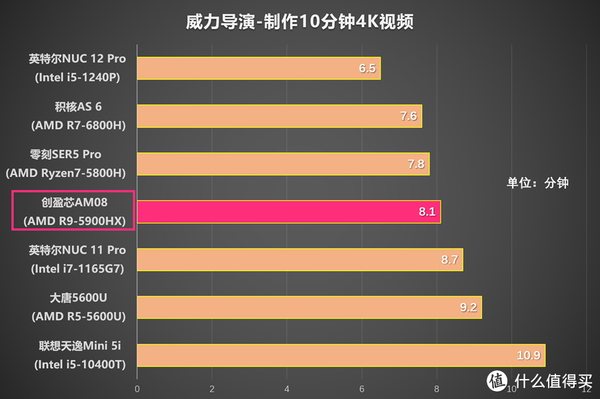 To generate a 10-minute 4K30fps video in PowerDirector, AM08 takes 8 minutes and 7 seconds, which is slower than Zero Moment SER5-5800H, probably because it is dragged down by the speed of SATA SSD.
Stability, Noise and Power Consumption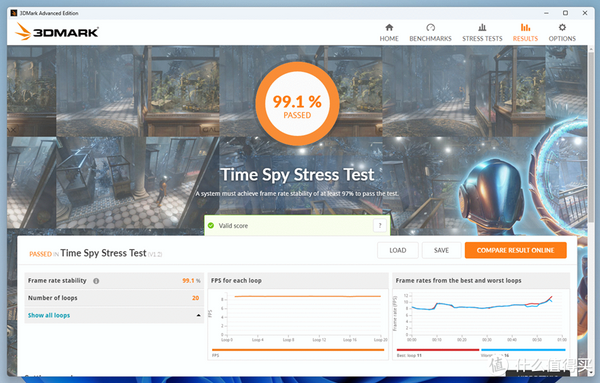 No matter in which mode, the performance release of AM08 is very stable. It got a high score of 99.1% in the stress test of 3DMark Time Spy. In AIDA 64's one-hour CPU full-load stability test, the software did not report any frequency reduction. The temperature of the CPU reached a maximum of 91°C, and dropped to 56°C within 2 minutes after the test, indicating that its stability is actually not a problem.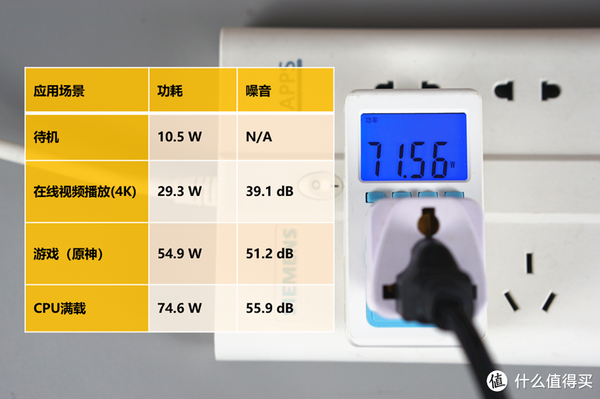 The average power consumption of AM08 in standby is only 10.5W, while in performance mode using AIDA64 for CPU full load test, the recorded maximum power consumption is 74.6W. Although it is not the most energy-efficient Mini PC, it can still save a lot of electricity throughout the year compared with desktop computers with an average power consumption of more than 100W. However, the noise of the AM08 is not low among the Mini PCs I have reviewed. When running large games and applications in performance mode, the sound of the fan can easily exceed 50dB. Turn the knob to silent mode, and the noise will be much less, but it also means sacrificing some speed.
Conclusion
Chatreey AM08 is a Mini PC with a strong personality. It has a lot of points for its cool RGB light effect, quick-detachable side cover design, and a knob to switch performance modes with one key. The performance release of Ryzen 9 5900HX is still strong, which can meet the daily office, audio-visual and productivity needs of most ordinary users. However, as a product positioned as a game console, the core display performance of AM08 is obviously not satisfactory. For real gamers, the AM08 Pro equipped with 6900HX but with the same appearance will be a more worthy choice.