AOKZOE A1 Handheld Gaming Console Launched on Kickstater Crowdfunding Platform at a Starting Price of $899
AOKZOE formally announced the price of the first AMD Ryzen 7 6800U CPU console to be mass-produced, and this is none other than the AOKZOE A1 . Which will appear on Kickstarter Crowdfunding platform at a starting price of $899 , the price for which they will offer you the variant with 16 GB of RAM and 512 GB of internal storage and that will then go up to $ 1,099 if you are not one of the first to get it. The variant with 1 TB of storage will cost $999 (later $1,199), with 2 TB of storage it already reaches $1,150 (later $1,350), and the top-of-the-line model, with 32 GB RAM and 2 TB of capacity, will go for $1,299 (later $1,499).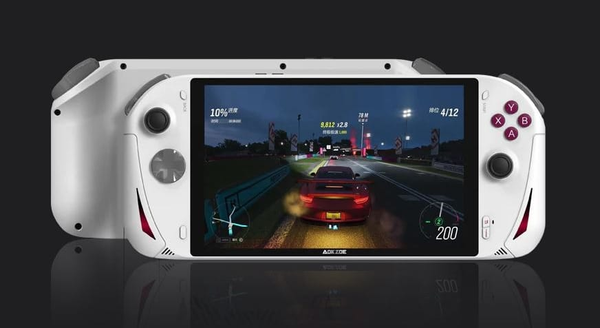 This console stands out for making use of an 8-inch IPS panel with a Full HD resolution of 1920 x 1200 pixels (283 PPI) with a maximum brightness of 380 nits and that covers 100% of the sRGB color space. This comes to life through an AMD Ryzen 7 6800U @ 6nm processor from TSMC, which means having access to a configuration with 8 cores and 16 threads under the AMD Zen3 + architecture at Base / Turbo frequencies of 2.70 / 4.70 GHz and an iGPU quite decent, the well-known AMD Radeon 680M , which is capable of offering 768 Stream Processors @ 2.20 GHz .
This CPU would be accompanied by a configuration of 16 GB / 32 GB of LPDDR5 @ 6400 MHz RAM, along with 512 GB, 1 TB or 2 TB of internal storage. All this is seasoned with the Windows 11 or SteamOS operating system together with an RGB LED lighting system that can be configured in various lighting modes.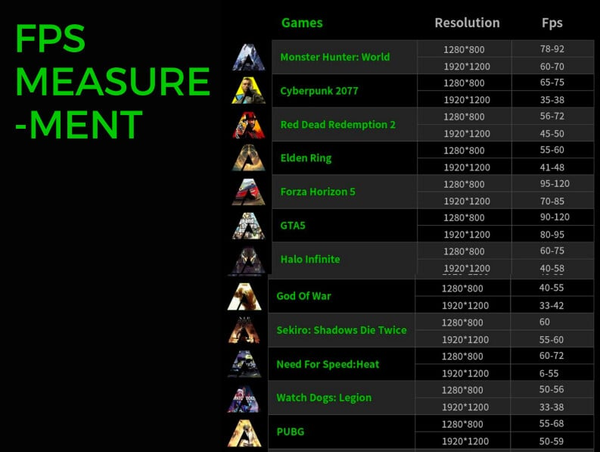 Regarding its performance, at a resolution of 1280 x 800p it promises to move most games to a performance around 60 FPS, among which is Elden Ring, Cyberpunk 2077, Monster Hunter: World, or Grand Theft Auto 5. Although no graphics settings are indicated, it stands to reason that they are around Medium. Playing at a resolution of 1920 x 1200 pixels can choke you in some games, but if we remember that we can use technologies such as AMD FidelityFX Super Resolution 2.0 , then we can boost performance, which is ideal if you want to connect to a monitor or television and better enjoy the experience at home.
The known information of the AOKZOE A1 is completed with dimensions of 285 x 125 x 21 mm  thick, a weight of 668 grams for the most basic version (like the Steam Deck, but this one offers 7") and 729 grams for the most advanced, it has a gyroscope, a high-speed charger @ 100W (from 0 to 100% in 1.5 hours), linear triggers, its cooling system is made up of an aluminum radiator with several copper heatpipes and a pair of fans, it has a 48 Wh battery in its basic version and 65 Wh in the Pro, we have WiFI 6 + Bluetooth 5.0 connectivity, and the SSD used is in M.2 2280 format to facilitate its change.
It will come in two versions, Basic and Ultimate. They will look like this:
CPU: AMD Ryzen7 6800U
Graphics: Radeon 680M
RAM: LPDDR5X (Frequency 6400) 16 GB/32 GB
Screen: 8-inch fully laminated FHD IPS screen, resolution 1920*1200
Battery: 48 Wh for the standard version, 65 Wh for the ultimate version
Size: 285mm x 125mm x 21mm
Weight: 668 g for the standard version, 729 g for the ultimate version
Additional features: Gyroscope, haptic vibration and RGB LED light support
In other respects, the AOKZOE A1 adopts an ergonomically comfortable arc design, which officials say can effectively prevent fingers from cramping after prolonged gaming time. AOKZOE A1 also supports fast charging, you can recharge it in a short time and continue to enjoy the game.