Minisforum Unveils Powerful ITX Mini PC with 13th Gen Core HX and Ryzen 7000HX Processors
In July of this year, Minisforum set the tech world abuzz with a sneak peek of their cutting-edge 6L ITX Mini PC. This remarkable device, boasting built-in 13th-generation Core HX and Ryzen 7000HX series mobile processors, promised to be a game-changer in the world of compact computing. Now, as the release date inches closer, Minisforum has shared even more tantalizing details about their innovative ITX Mini PC.
One of the most striking features of this Mini PC is its impressive configuration options. Users can select between the formidable i9-13980HX processor and the equally powerful R9 7945HX3D processor. Both of these CPUs are designed to deliver top-tier performance, supporting up to 100W of raw computing power. This means that whether you're a hardcore gamer seeking maximum frame rates and seamless gameplay, or a professional seeking robust processing capabilities for resource-intensive tasks, the ITX Mini PC from Minisforum has you covered.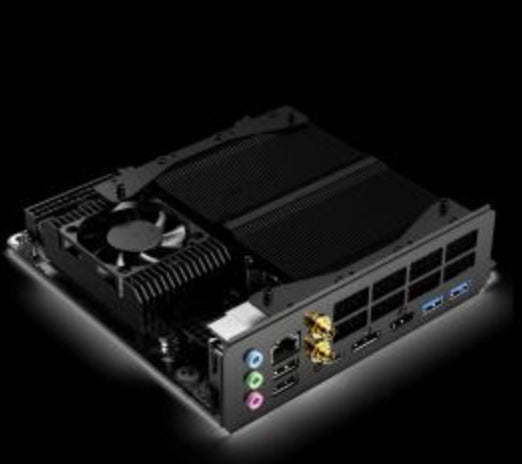 One of the standout aspects of this ITX Mini PC is its unique approach to supporting discrete graphics. Rather than relying solely on integrated graphics, this Mini PC allows users to harness the full potential of desktop graphics cards. How? By ingeniously incorporating a PCIe slot right on top of the chassis. This innovation opens up a world of possibilities, enabling users to take advantage of high-end GPUs for gaming, content creation, and other graphics-intensive tasks.
In addition to its powerful processing capabilities and groundbreaking graphics support, the ITX Mini PC from Minisforum also offers an array of connectivity options. On the back of the device, you'll find a selection of ports and interfaces designed to meet a variety of needs. These include four USB-A ports, a USB-C port, an HDMI port for display connectivity, a PD (Power Delivery) port for charging, a 3.5mm audio interface for headphones or speakers, and a wired network port for fast and reliable internet connectivity. This comprehensive set of connections ensures that you can easily link your Mini PC to all your favorite peripherals and accessories.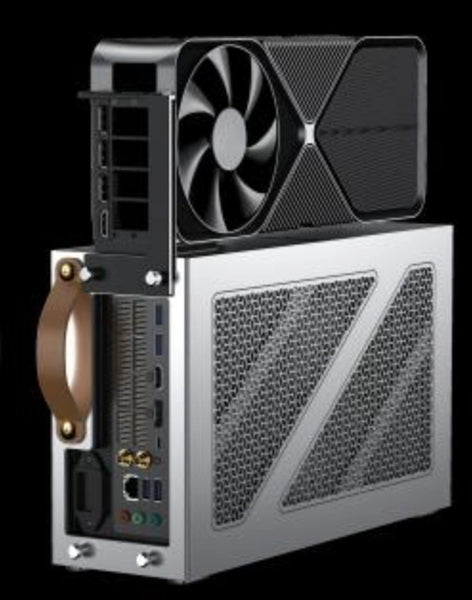 Awaiting Pricing and Release Date
While Minisforum has undoubtedly sparked excitement with the announcement of this impressive ITX Mini PC, there are still some crucial details yet to be revealed. As of now, the company has not disclosed the pricing information or the official launch date for this product. Enthusiasts and tech aficionados eagerly await further updates from Minisforum, hoping to get their hands on this powerful and versatile computing solution as soon as possible.
In conclusion, Minisforum's latest ITX Mini PC promises to be a game-changer in the world of compact computing. With its choice of powerful processors, support for discrete graphics, and a comprehensive selection of ports, it caters to a wide range of users, from gamers and content creators to professionals in need of a compact yet powerful workstation. Stay tuned for more updates as we await pricing and launch details from Minisforum.