RedmiBook Pro 14 2022 Intel or Ryzen Edition - Which is Better ?
The strength of mobile phone manufacturers in making thin and light notebooks should not be underestimated. They can always pack some configurations and craftsmanship that do not belong to this price into thin and light books. For example, our protagonist today, RedmiBook Pro 14 2022, can use a 2.5K 120Hz screen at a price of more than 4,000, and has an all-metal CNC integrated body, which looks quite high-end.
RedmiBook Pro 14 2022 also has multiple configuration versions. We chose the RedmiBook Pro 14 2022 intel Edition with Core i5-12450H and the RedmiBook Pro 14 2022 Ryzen Edition with R7-6800H. In this article, we will take a look at their respective advantages and disadvantages, and give suggestions for purchasing.
Specs Comparison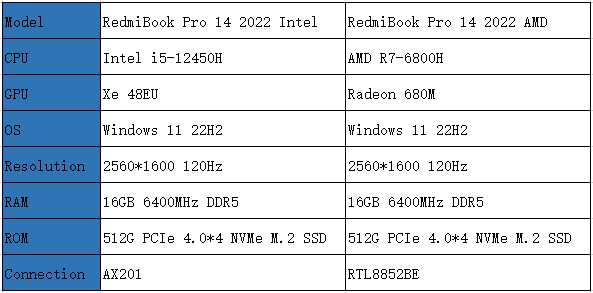 Design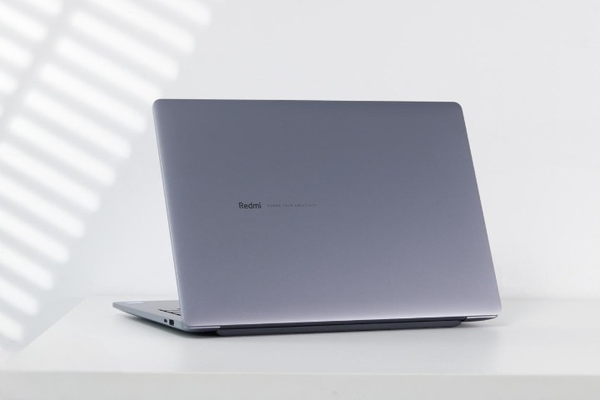 The appearance of RedmiBook Pro 14 2022 gives people a full sense of quality. This sense of quality comes from the smooth all-metal body, with a thickness of about 15.9mm, but a weight of 1.45kg, which is not very light, but it can be grasped in the hand very comfortable.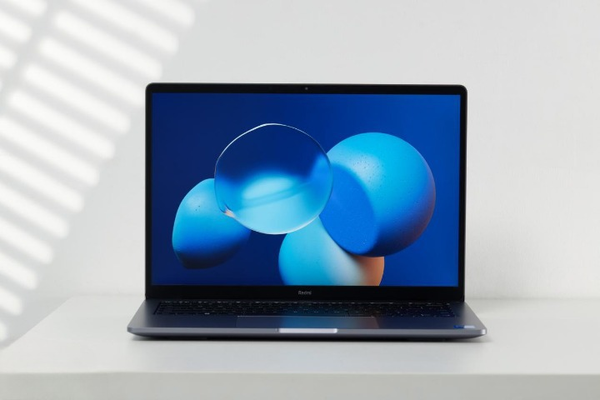 Sides A and B support one-handed opening and closing, and the maximum opening and closing angle is about 130 degrees. The B side is a 2.5K 120Hz that is hard to find at this price. There are cameras and stereo microphones above the screen, and there is also a "Redmi" logo below. This 2560*1600 resolution screen has a color gamut coverage of 100% sRGB. It is a good screen that can take into account games, office and creative production.
The C surface and D surface are also processed by CNC process as a whole. The keyboard part adopts a sunken design and scissor foot structure. The keycaps are mainstream chocolate keycaps with a key travel of 1.5mm and support for 2-level backlight adjustment. The overall percussion feel is quite satisfactory and the feedback is moderate.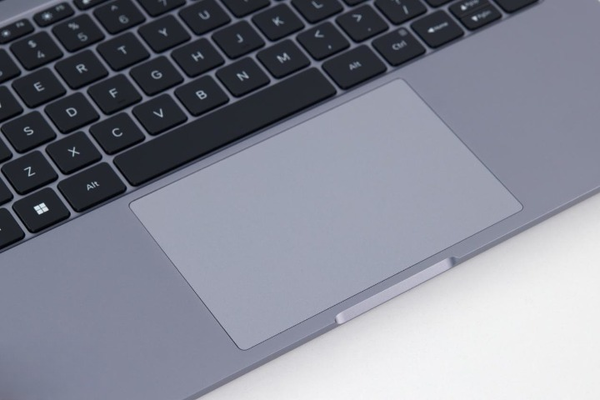 In terms of touchpad, the entire touchpad of RedmiBook Pro 14 2022 has a large area, located in the center below the keyboard area, for comfortable and convenient operation.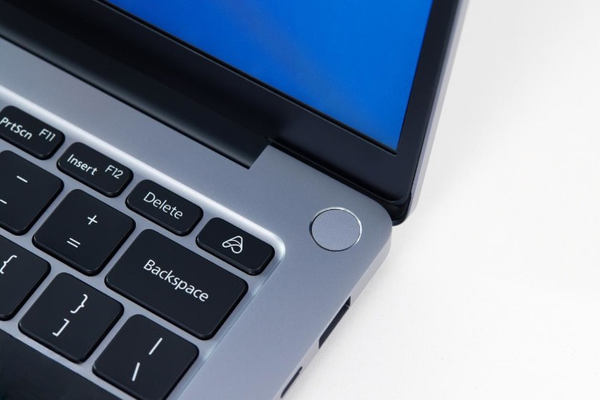 On the power button, the RedmiBook Pro 14 2022 uses a combination of the power button and the fingerprint recognition button, which can be quickly turned on and unlocked by pressing one button.

In terms of interfaces, the RedmiBook Pro 14 2022 Core Edition is equipped with a Thunderbolt 4 interface, a full-featured USB-C port, a USB-A interface, an HDMI2.0 interface and a 3.5mm headphone headset interface. The Ryzen version does not have a Thunderbolt 4 interface, nor does it have a USB4 interface with similar functions.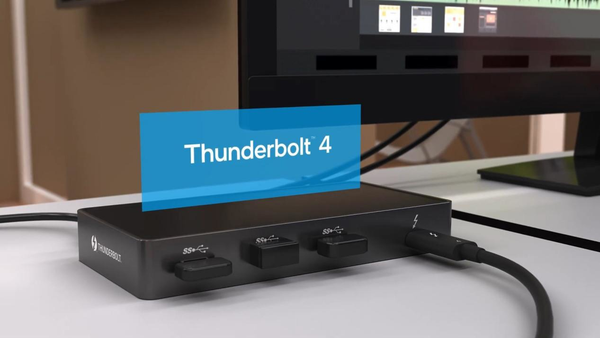 The so-called Thunderbolt 4 is a protocol based on the USB-C interface. It not only has a transmission speed of up to 40Gbps, which is twice that of the traditional USB3.0, but also supports the external connection of two 4K or one 8K screens. Most importantly, it can The external graphics card expansion dock makes up for the regret that the thin and light notebook does not have a powerful independent display. With the blessing of Thunderbolt 4, it is possible to connect a high-speed hard disk outside, and connect a graphics card expansion dock and a monitor at home, taking into account performance and portability.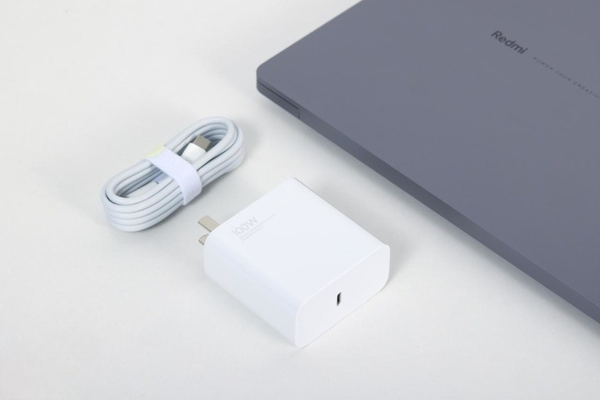 The charger included in the package is a 100W PD. The volume is much smaller than last year, it should be the use of gallium nitride technology. At the same time, it can also quickly charge Xiaomi mobile phones, and you can save a charger when you go out. This should be praised.
Hardware Specifications
Next, let me introduce the hardware specifications of the Core i5-12450H. Although the Core i5-12450H is the same i5 as the i5-12500H, the number of cores is different. It has 4 performance cores and 4 energy efficiency cores, which is 4 less energy efficiency cores than the i5-12500H. Among them, the performance core supports hyper-threading technology, with a total of 8 cores and 12 threads, so the i5-12450H is actually more single-core performance. The L3 cache is 12MB. It is worth mentioning that the nuclear display is changed to a 48EU Xe nuclear display, which is a bit ruthless.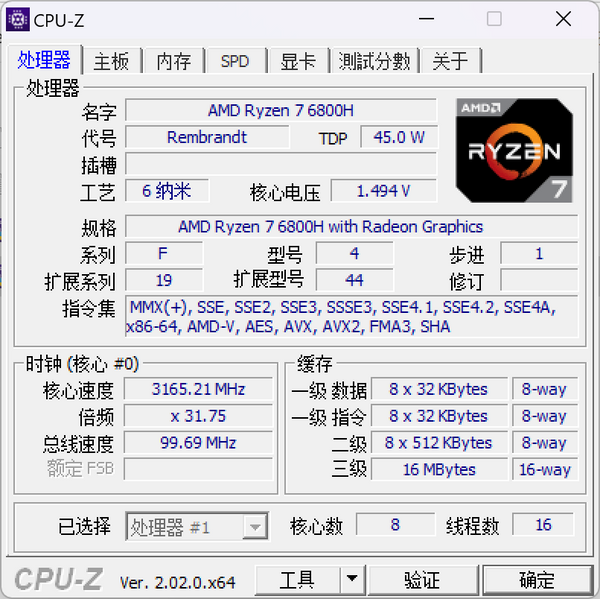 Next we introduce AMD's R7-6800H. The hardware specification of the R7-6800H is a 6nm process, still 8 cores and 16 threads, a main frequency of 3.2GHz, a turbo frequency of 4.7GHz, a 16MB L3 cache, and a TDP power consumption of 45w. The biggest highlight of the R7-6800H is that its core display has been upgraded to AMD's latest RDNA2 architecture 680M, and the more advanced TSMC 6nm process can also bring better energy consumption ratio.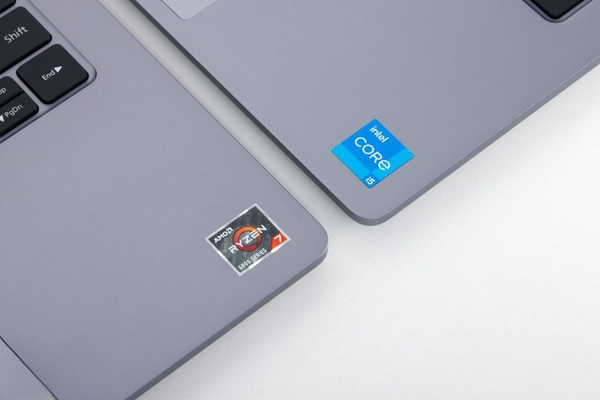 In terms of parameters, the single-core performance and peripheral interface of the i5-12450H will be even better, while the core display and energy efficiency ratio of the R7-6800H will be even better. However, since the core size of the i5-12450H is not exactly the same as the i5-12500H we tested before, the endurance performance should be greatly improved. Next, we will conduct a performance measurement.
Benchmark Comparison
Next, we conduct a theoretical test. Since the molds of the two are basically the same, the performance release is basically the same. The power consumption of i5-12450H is about 51W, and the temperature is 93°C. The power consumption of R7-6800H is about 54W, and the temperature is about 88°C. This mold pressing the H45 processor is not a problem either.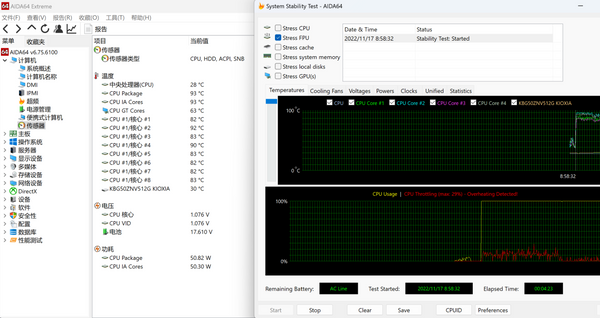 ↑ Intel Core i5-12450H Benchmark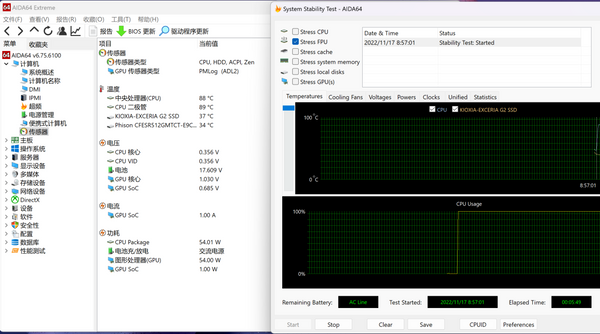 ↑ AMD Ryzen R7-6800H Benchmark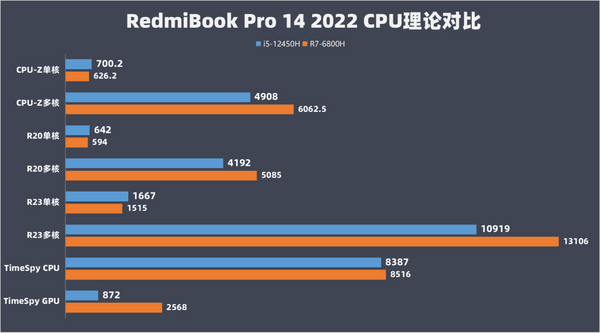 After theoretical running scores, IT Home tested CPU-Z, R20, R23 and 3DMark TimeSpy for everyone. It can be seen that the single-core performance of i5-12450H is stronger, while the multi-core and core display of R7-6800H have advantages.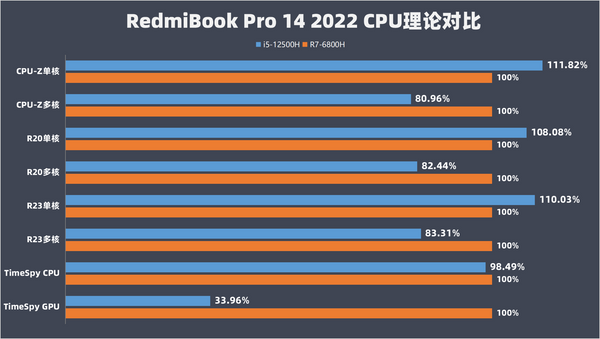 We tabulate with R7-6800H as the 100% benchmark, and it can be seen that the i5-12450H is about 10% ahead of the single core. Multi-core performance lags behind by around 17%. The difference in the orientation of the two CPUs determines that they are suitable for different working conditions.
Productivity Comparison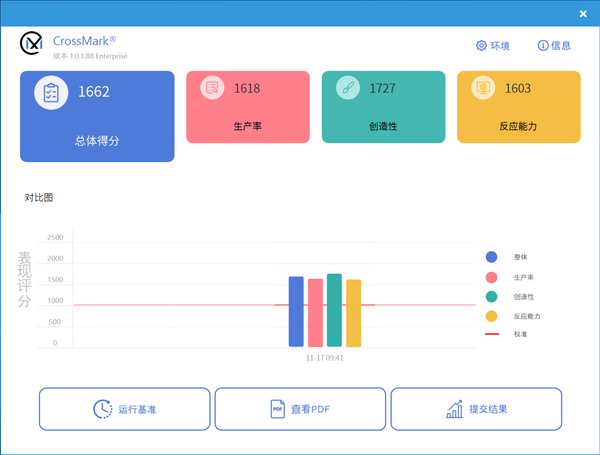 So what kind of different work scenarios are these two processors suitable for? IT Home has tested some benchmarking software representing productivity for everyone. The first is CrossMark, the software representing comprehensive office performance, which reached 1662 points on the i5-12450H RedmiBook Pro 14 2022 Core Edition.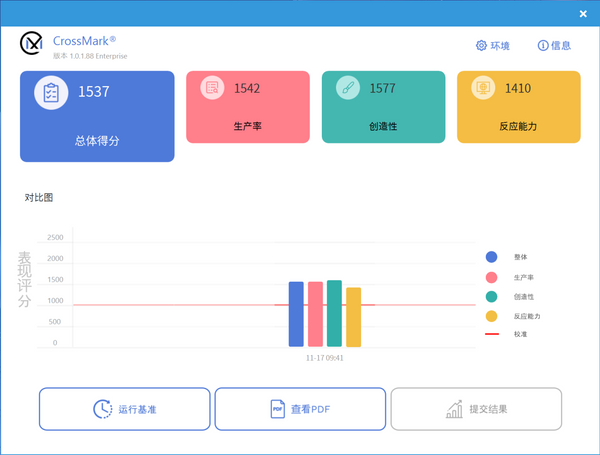 The RedmiBook Pro 14 2022 Ryzen Edition will be slightly inferior here, with a score of about 1537 points. It seems that this software pays more attention to CPU single-core performance.

Adobe PS photo editing is the demand of many business users. In PugetBench For PS, i5-12450H scored 810 points, while R7-6800H scored 784 points. It seems that PS software still prefers single-core performance. The i5-12450H with excellent CPU single-core performance will have a slight advantage.

In the video editing test PugetBench For Pr, the i5-12450H still has a relatively large lead, with a score of 422 points, while the R7-6800H only has 294 points. The reason for this is that although AMD's core display has powerful performance, its video codec capability has always been a shortcoming. The Intel Xe core display is more powerful in video codec.

Battery life is also a point of concern for many thin and light notebook users. You may be worried about the battery life of the 12th generation Core standard pressure thin and light notebooks, but we actually used PCMark10 modern office tests and found that the gap is not that big. The measured Core version lasted for 9 hours and 17 minutes, and the score reached 5791 points. The Ryzen version has a battery life of 10 hours and 2 minutes and a score of 5181 points. It is true that the Core version has a higher score and the Ryzen version has a longer battery life, but the gap between the two is not obvious.
As can be seen from our above tests, in projects that test single-core performance and nuclear display codec capabilities, the RedmiBook Pro 14 2022 Core i5-12450H will be slightly better, while the Ryzen version benefits from the excellent low-level performance of the 6800H. The ratio of load to energy consumption is more suitable for light work.
Games Comparison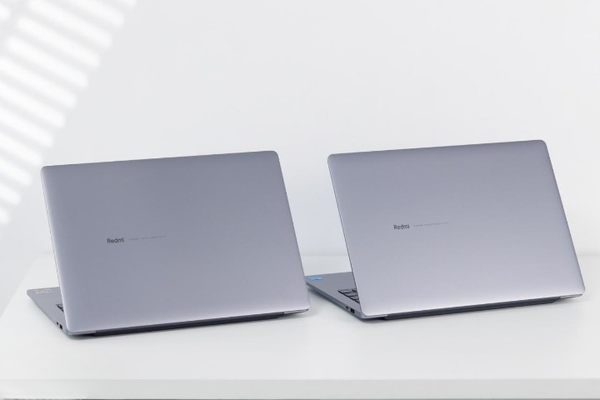 Don't forget, RedmiBook Pro 14 2022 is also equipped with a unique 2.5K 120Hz screen at this price. So can their nuclear display play mainstream online games? In order to get as high a frame rate as possible, we manually lowered the image quality to 1200P in the following tests to test several mainstream e-sports games.
The first is "CS:GO". Under the built-in BenchMark, both computers can run smoothly.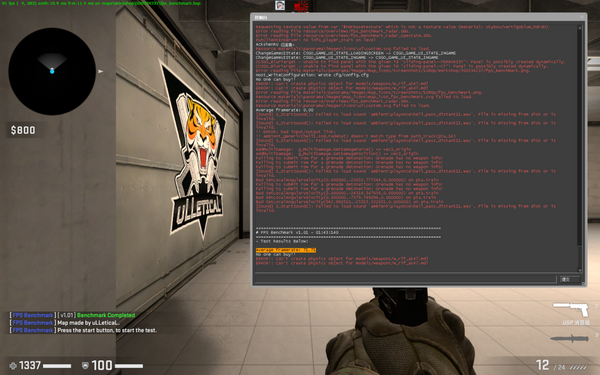 Core i5-12450H averages 71 frames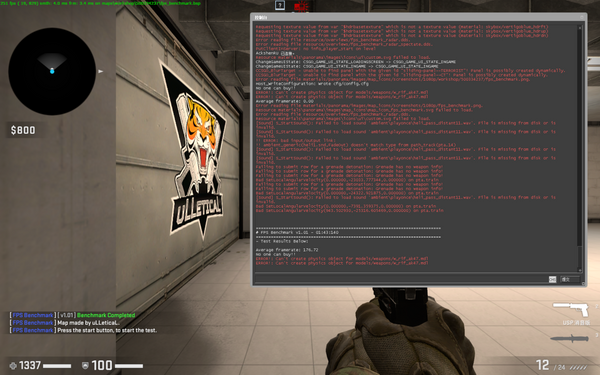 Ryzen R7-6800H average 176 frames
In another e-sports game "Overwatch: Return", the optimization is much better. Both of them can meet the high frame rate of 120 frames or more. Cherish it, everyone, every day of playing is less than one day.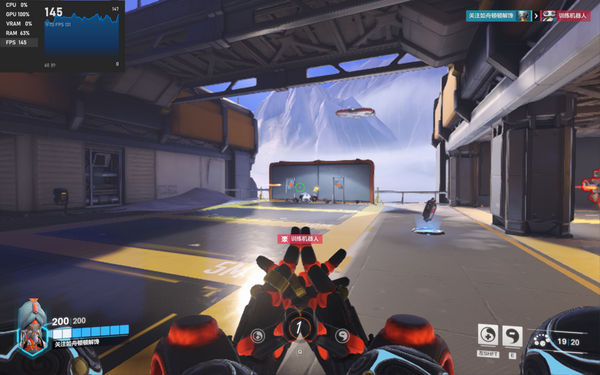 Core i5-12450H averages 131 frames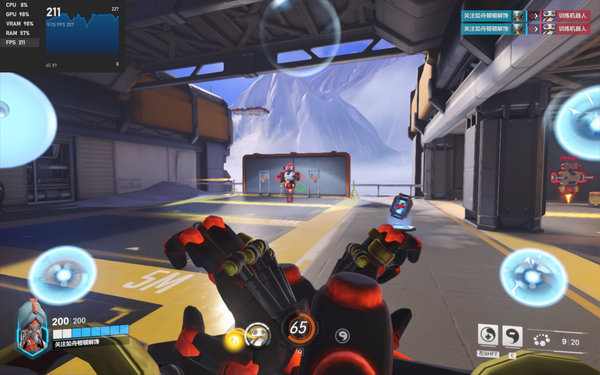 Ryzen R7-6800H average 207 frames
In "League of Legends", which pays more attention to CPU performance, the gap between the two is not so big.
Core i5-12450H average 150 frames
Ryzen R7-6800H average 167 frames
In general, although the physical performance of the two graphics cards is indeed quite different, in the actual e-sports game experience, they are both smooth to play. As long as you don't force yourself to play AAA Games, the daily online game experience will not be much different. As for the experience of AAA Games, let's leave it to the external graphics dock with Thunderbolt 4 interface.
Summary
Who said that cost performance and high-end sense cannot coexist
If you say which thin and light notebook is the most recommended at a price of more than 4,000, RedmiBook Pro 14 2022 will definitely be on the author's recommendation list. Its all-metal CNC body, rare 2.5K 120Hz high-resolution high-refresh screen, and excellent performance release are all so good that they don't come from this price.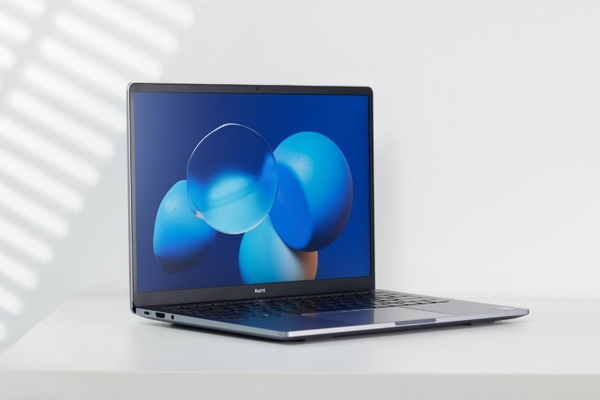 In terms of version selection, the single-core performance of the RedmiBook Pro 14 2022 Core Edition is even better, and there is no obvious shortcoming in terms of energy efficiency ratio. With a price of more than 4000, the cost performance is even more prominent. Unless there is really a niche demand such as "occasionally playing AAA Games with a nuclear display", the author thinks that the RedmiBook Pro 14 2022 Core i5 version is a more cost-effective choice.