Beelink Launches U59 Pro (EQ59 Pro) Mini PC with Intel Celeron N5105 Processor and Dual Ethernet Ports
The U59 (EQ59) released last year by Beelink, a well-known mini pc manufacturer, can be regarded as one of the most cost-effective low-power Mini PCs on the market. Recently, the brand has released an upgraded version of this product: U59 Pro. If there is no accident, the corresponding domestic model should be U59 Pro (EQ59 Pro). This Mini PC not only upgrades the processor to Celeron N5105, but also received Dual Ethernet Ports, the playability is greatly improved. This Beelink U59 Pro (EQ59 Pro) Mini PC is 124mm wide, 113mm deep, and 42mm high, which is consistent with the U59 (EQ59) released last year. However, the shell of the fuselage has been replaced with a fully matte matte process, which looks more professional and calm visually.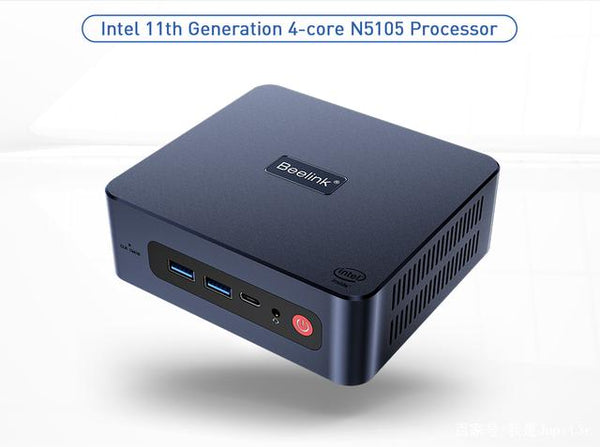 The Beelink U59 Pro (EQ59 Pro) is powered by an Intel Celeron N5105 quad-core and four-thread processor with a base frequency of 2.0 GHz and a turbo frequency of 2.9 GHz. The basic TDP of the processor is 10W, and the CPU performance exceeds the low-power i5 of the 5th generation and the i3 of the 8th generation. Moreover, the TDP of this chip has been increased to 15W through redesign, which can bring better performance release. The integrated graphics card of the U59 Pro (EQ59 Pro) is Intel UHD Graphics with 24 execution units running at 450MHz-800MHz. Among them, the number of execution units has increased by 50% compared with the set in U59 (EQ59).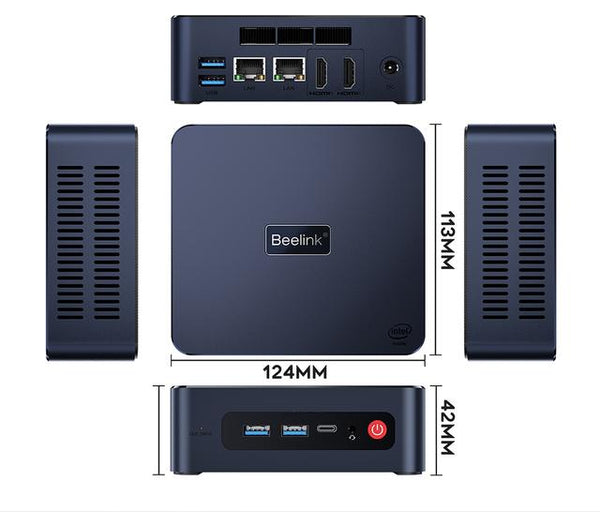 Beelink U59 Pro (EQ59 Pro)'s motherboard includes two DDR4-2933 memory slots, which can support up to 32GB of dual-channel memory. In terms of storage, it provides an M.2 2280 SATA3 solid-state drive interface, and a 2.5-inch HDD/SSD expansion interface and area. The two interfaces can respectively support a maximum 2TB hard drive, so users can have up to 4TB of built-in storage space. The machine adopts the heat dissipation combination of aluminum plate and fan to ensure the continuous and stable operation of the Mini PC.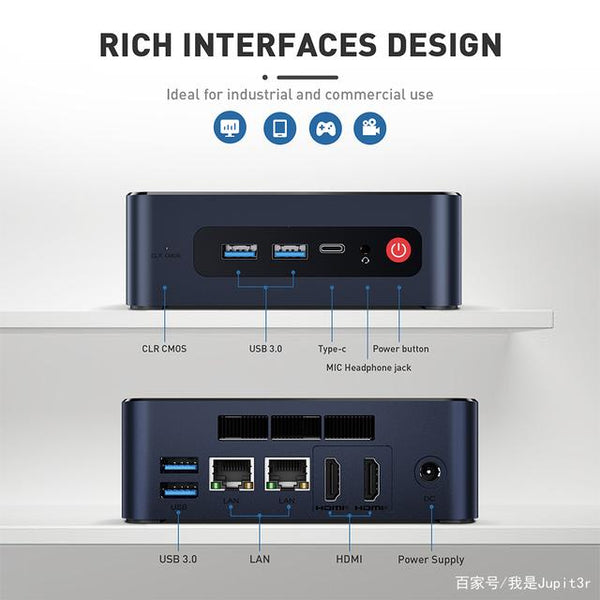 In terms of interfaces, the fuselage is equipped with up to 4x USB3.0 Type-A interfaces, 1x full-featured USB-C interface, 2x HDMI 2.0 interfaces, 2x RJ45 Gigabit Ethernet ports, and 1x 3.5mm hybrid audio interface ( Support audio output and microphone input), and a DC power interface. There is also a Clear CMOS jack on the front of the fuselage, which is convenient for users to quickly clear CMOS settings. Both the multi-function Type-C interface and HDMI 2.0 interface support 4K@60Hz video output, so the Beelink U59 Pro (EQ59 Pro) can connect up to three 4K displays at the same time, which is useful for office and creative use scenarios. The addition of dual network ports also makes it more convenient for users to use it as a soft router.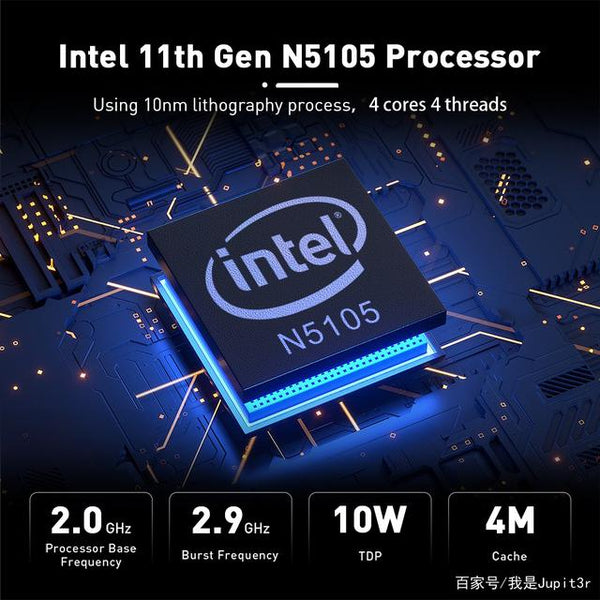 The Beelink U59 Pro (EQ59 Pro) is equipped with genuine Windows 11 professional operating system, but users can also install operating systems including Ubuntu, CentOS, UOS, and Android X86 according to their needs. In terms of wireless network, the Beelink U59 Pro (EQ59 Pro) supports WiFi 5 and Bluetooth 4.0, but does not support the latest WiFi 6, which is a little regrettable.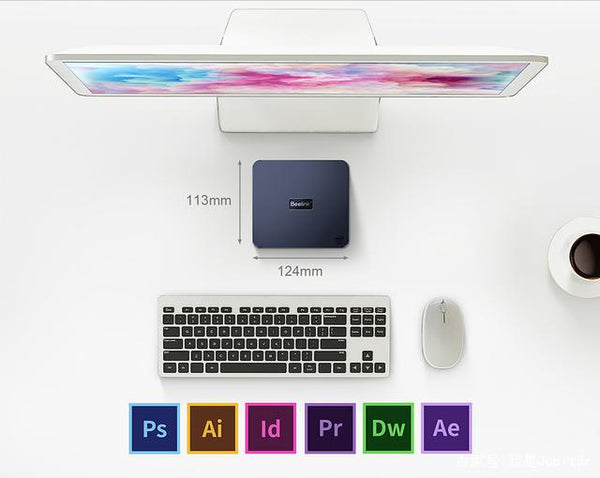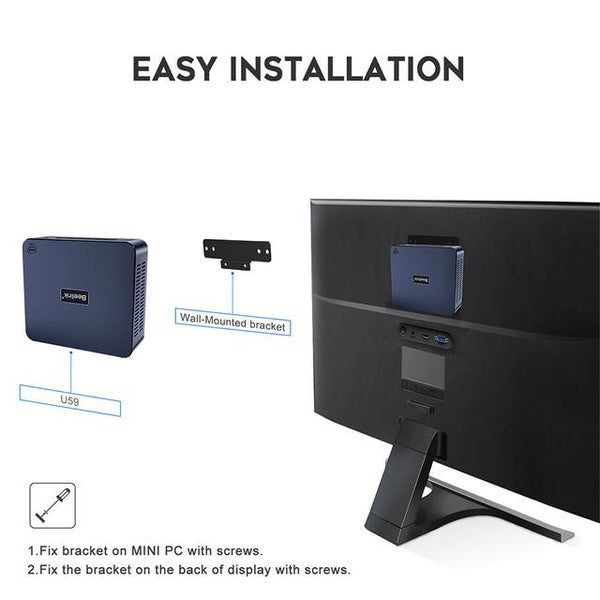 The price and launch time of the Beelink U59 Pro (EQ59 Pro) have not been announced yet, but it is reported that the globally version of this Mini PC will be launched on the brand's official website and Amazon next month.